News
American Public Trust in the Media Continues to Decline: Poll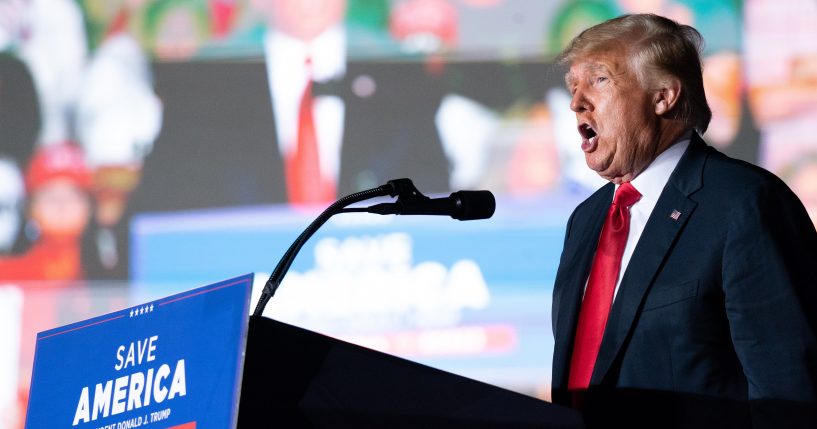 The trust Americans have in the media to report the news "fully, accurately and fairly" continues to drop, according to a poll.
A new Gallup survey shows only 36% of Americans have trust in the media. Gallup noted it is a decrease of four percentage points since last year. The 36% makes this year's rate the second lowest the organization has seen.
According to the poll, only 7% of adults in the United States say they have a "great deal" of trust in the media while 29% say they hold a "fair amount" of trust. Additionally, 29% of adult Americans grant the media "not very much" trust while 34% hold "none at all."
Advertisement - story continues below
Gallup also pointed out the 36% is only four points higher than the 32% it was during the 2016 presidential election.
Megan Brenan writes, "These findings, from a Sept. 1-17 poll, are the latest in Gallup's tracking of the public's confidence in key U.S. institutions, which began in 1972. Between 1972 and 1976, 68% to 72% of Americans expressed trust in the mass media; yet, by 1997, when the question was next asked, trust had dropped to 53%."
She continued, "Trust in the media, which has averaged 45% since 1997, has not reached the majority level since 2003."
Gallup reported that following the 2016 election, "Trust in the media rebounded, gaining 13 points in two years – mostly because of a surge among Democrats amid President Donald Trump's antagonistic relationship with the press and increased scrutiny of his administration by the media."
Advertisement - story continues below
It has fallen nine points since 2018, as the organization notes. Breaking the numbers down among political parties, 68% of Democrats, 11% of Republicans, and 31% of Independents trust the press "a great deal or fair amount."
Concluding her analysis, Brenan continued, "Just as Americans' trust in the three branches of government is faltering, so too is their confidence in the fourth estate – the media. Confidence in the media among Republicans over the past five years is at unprecedented lows."
She argued, "After a brief recovery in trust among Democrats and independents early in the Trump administration, their trust has fallen off a little in recent years. Democratic trust remains well above where it was before Trump came into office and made attacks on the media a core message of his presidency."
The former president earlier this week continued to tear into the media for focusing on the January 6 riot at the U.S. Capitol.
He told Fox News the media "wants to distract from the Biden administration's failed agenda by focusing on one day in January."
Truth and Accuracy
We are committed to truth and accuracy in all of our journalism. Read our editorial standards.
Conversation