News
Americans Divided in Opinions of Biden's Mental Fitness: Poll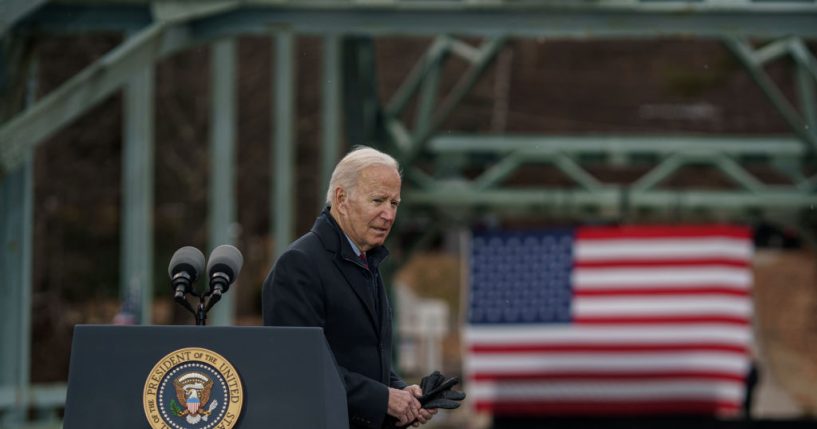 A poll found Americans are split over whether President Joe Biden is "mentally fit."
According to a Politico/Morning Consult poll, respondents were asked about Biden's mental fitness as well as his health. When asked if Biden is "mentally fit," only 46% agree with the statement while 48% disagree.
Forty percent say Biden is in good health compared to 50% who disagree. The participants also responded to a question about whether Biden is "stable." A total of 44% of Americans say they agree while 50% disagree.
Advertisement - story continues below
Additionally, participants weighed in on the job Biden is doing as president. Forty-four percent of Americans say they approve while more than 50% disapprove of the job he is doing.
The poll was conducted between November 13 and 15. It surveyed 1,998 registered voters. The responses come just days after a poll conducted by The Washington Post and ABC News found Biden's approval rating stands at a record low of 41%.
Vice President Kamala Harris' poll numbers are also sinking. Last week a USA TODAY and Suffolk University poll found her approval rating stands at 28%, as IJR reported.
White House Press Secretary Jen Psaki appeared to respond to a CNN story titled, "Exasperation and dysfunction: Inside Kamala Harris' frustrating start as vice president."
Advertisement - story continues below
She tweeted, "For anyone who needs to hear it. [Vice President Kamala Harris] is not only a vital partner to [President Biden] but a bold leader who has taken on key, important challenges facing the country — from voting rights to addressing root causes of migration to expanding broadband."
White House Chief of Staff Ron Klain also said during an appearance on CNN Harris is doing a "magnificent job," adding, "And by the way, in that report, I'm quoted as saying what I believe, which is that there's no vice president I've seen that's gotten off to a faster start than Vice President Harris. She's doing an amazing job for the president."
Truth and Accuracy
We are committed to truth and accuracy in all of our journalism. Read our editorial standards.
Comment Down Below
Conversation