News
AOC Knocks Biden's SOTU Address Leaving Some Issues 'Left Unsaid': 'Lost Opportunity'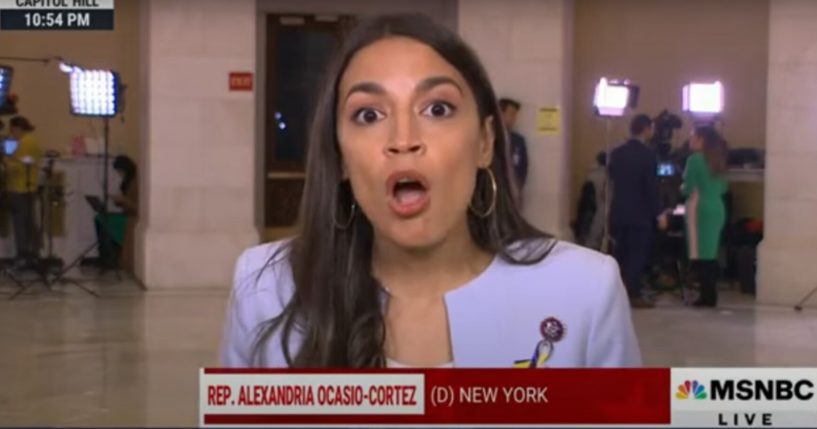 Rep. Alexandria Ocasio-Cortez (D-N.Y.) criticized President Joe Biden for failing to address certain issues during his State of the Union address.
During an appearance on MSNBC Tuesday night, host Rachel Maddow asked Ocasio-Cortez, "How did you like what you heard?"
Ocasio-Cortez said Biden's speech had a "strong opening" but argued there are "some things that were left unsaid in which we're really going to have to work on as a party in order to really speak to constituencies that have historically supported the president whose turnout we need and whose support we need right now and in the coming years that perhaps haven't heard their issues spoken to in the way they wanted to hear it."
Advertisement - story continues below
She mentioned issues including student loan debt, crisis in education, and immigration, which she says was "glossed over" during Biden's speech.
Ocasio-Cortez continued, "We heard some speaking to some Dreamers, but Dreamers want their families to be able to stay. They don't want to be separate from their parents either."
She suggested there are "some things left a little to be desired from key constituents in the Democratic base, but the president's goal was very clear. He was laser-focused on really projecting a theme of unity, and I think he stuck to that."
Watch her comments below:
Advertisement - story continues below
The Democrat was then asked about Biden's decision not to discuss moving away from fossil fuels.
Was Biden's speech a "lost opportunity"?
"I think that was a lost opportunity," Ocasio-Cortez said, adding, "There is profound bipartisan support to a long-term shift away from fossil fuels."
She explained, "When we talk about releasing strategic reserves, these are short-term solutions in order to prevent price shocks. But, at the end of the day … we shouldn't be relying on fossil fuels to begin with."
On Tuesday, the White House announced Biden would approve a release of oil from the Strategic Petroleum Reserve amid concerns that gas prices could spike as a result of Russia's invasion of Ukraine, as IJR reported.
Advertisement - story continues below
"President Biden was clear from the beginning that all tools are on the table to protect American businesses and consumers, including from rising prices at the pump," White House Press Secretary Jen Psaki said in a statement.
She continued, "After intensive around-the-clock coordination and consultation by President Biden, the Administration and our Allies and partners, the International Energy Agency (IEA) Member countries, supported by the European Commission, agreed to a collective release of an initial 60 million barrels of crude oil from our strategic petroleum reserves."
Truth and Accuracy
We are committed to truth and accuracy in all of our journalism. Read our editorial standards.
Comment Down Below
Conversation