Ashley Biden Calls Melania Trump's Decision to Break With Transition Protocol 'Unfortunate'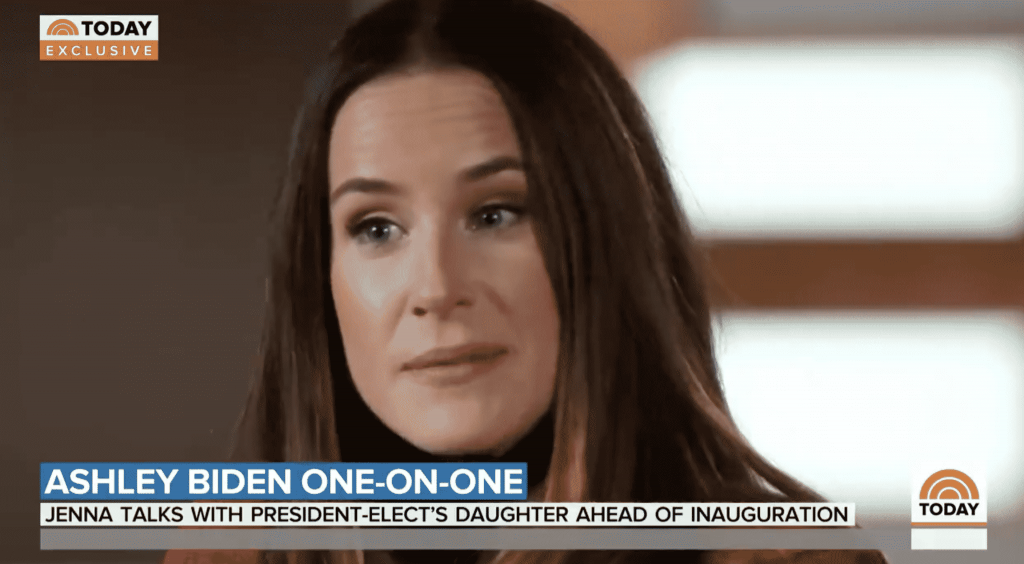 President-elect Joe Biden's daughter, Ashley Biden, is offering her opinion on First Lady Melania Trump's move to break transition protocol.
"Today's" Jenna Bush Hager asked Ashley Biden if her mother has heard from Melania Trump about doing the traditional protocols.
"No, I don't think they're doing the traditional protocol, which is unfortunate, but I think we're all okay with it," Ashley Biden said.
Watch her remarks below:
The first lady delivered her farewell address on Monday, as IJR previously reported.
"It has been the greatest honor of my life to serve as First Lady of the United States," Melania Trump said. "As Donald and I conclude our time in the White House, I think of all the people I have taken home in my heart and their incredible stories of love, patriotism, and determination."
In his farewell address, the president looked back on his accomplishments and wished President-elect Joe Biden well, as IJR previously reported.
"As I conclude my term as the 45th President of the United States, I stand before you truly proud of what we have achieved together. We did what we came here to do—and so much more," Trump said.
He continued, "This week, we inaugurate a new administration and pray for its success in keeping America safe and prosperous. We extend our best wishes, and we also want them to have luck — a very important word."
Trump will reportedly leave Washington, D.C. on Wednesday morning before the inauguration.
He is expected to fly to Palm Beach, Florida, to spend time at his Mar-a-Lago club.
Biden spoke to his supporters in Delaware just one day before he is scheduled to be sworn in.
In an emotional address, he told his supporters, "I'm truly honored to be your next president and commander in chief, and I'll always be a proud son of the state of Delaware."
He continued, "You've been with me my whole career, from the good times to the bad. I want to thank you for everything and to my fellow Delawareans here today, on behalf of the entire Biden family, I want to express how much you mean to me and to every one of us."