News
Ben Affleck and Jennifer Lopez Get Married 18 Years After Ending First Engagement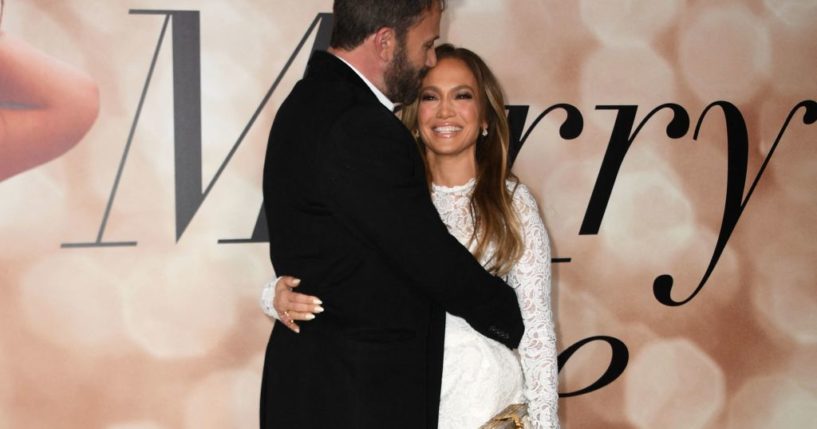 Ben Affleck and Jennifer Lopez are married.
The couple got engaged for the second time in April 2022. According to People, they obtained a marriage license over the weekend in Las Vegas, Nevada.
Lopez confirmed her marriage in her "On the JLo" newsletter, writing, "We did it. Love is beautiful. Love is kind. And it turns out love is patient. Twenty years patient."
Advertisement - story continues below
An insider revealed to People that the wedding ceremony was "small."
"It was super, super small. They just wanted to be married so they got married," they said.
Jennifer Lopez and Ben Affleck in new photos from their wedding. 🤍 pic.twitter.com/kcifuJQE4I

— Pop Crave (@PopCrave) July 17, 2022
Affleck and Lopez rekindled their romance after they ended their first engagement in 2004. In February of 2022, Lopez shared with People what changed after all these years.
Advertisement - story continues below
"We're older now, we're smarter, we have more experience, we're at different places in our lives, we have kids now, and we have to be very conscious of those things," she said.
Lopez continued, "It's a beautiful outcome that this has happened in this way at this time in our lives where we can really appreciate and celebrate each other and respect each other. We always did, but we have even more of an appreciation because we know that life can take you in different directions."
Lopez also said: "We have been in the game in the public eye long enough to know who we are as people and what really matters and what doesn't matter. We have kids and we respect each other. … We really live our lives in a way we can be proud of and our kids can be proud of you. We're just operating from a place of love and respect for everyone in our lives and that is very important to us. We know what the truth is [and] we hold it sacred."
1 Corinthians 13:4-7 says, "Love is patient and kind; love does not envy or boast; it is not arrogant or rude. It does not insist on its own way; it is not irritable or resentful; it does not rejoice at wrongdoing, but rejoices with the truth. Love bears all things, believes all things, hopes all things, endures all things."
Advertisement - story continues below
Speaking on her ceremony, she said that it was "the best possible wedding" they could have imagined, Page Six reports.
"One we dreamed of long ago and one made real (in the eyes of the state, Las Vegas, a pink convertible and one another) at very, very long last," she shared.
Truth and Accuracy
We are committed to truth and accuracy in all of our journalism. Read our editorial standards.
Comment Down Below
Conversation