News
'It Broke My Heart': Ben Affleck Opens up About Why He Almost Left Hollywood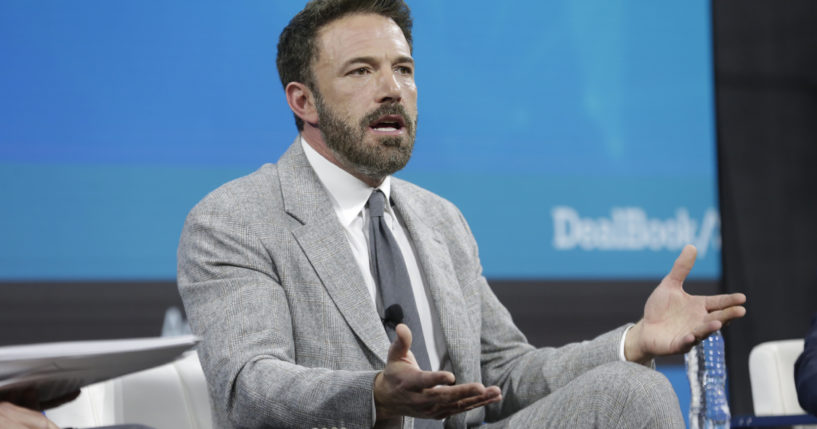 Actor Ben Affleck almost left Hollywood after an experience he had while filming a movie in 2016.
During an interview with The Hollywood Reporter, Affleck said, "[Justice League] made me go, 'I'm out. I never want to do any of this again. I'm not suited.' That was the worst experience I've ever seen in a business which is full of some sh*tty experiences. It broke my heart."
Affleck shared that he "started to drink too much. I was back at the hotel in London, it was either that or jump out the window. And I just thought, 'This isn't the life I want. My kids aren't here. I'm miserable.'"
Advertisement - story continues below
He explained, "You want to go to work and find something interesting to hang onto, rather than just wearing a rubber suit, and most of it you're just standing against the computer screen going, 'If this nuclear waste gets loose, we'll …' That's fine."
Affleck told the Reporter he does not "condescend to that or put it down, but I got to a point where I found it creatively not satisfying. Also just, you're sweaty and exhausted. And I thought, 'I don't want to participate in this in any way. And I don't want to squander any more of my life, of which I have a limited amount.'"
Additionally, Affleck discussed how the media reported on his drinking during his marriage to actress Jennifer Garner.
"The idea that I was blaming my wife for my drinking. To be clear, my behavior is my responsibility entirely. The point that I was trying to make was a sad one," Affleck said.
Advertisement - story continues below
According to the actor, it was the "New York Post who deliberately mischaracterized it in order to make it clickbait, and everyone else then picked it up, and it didn't matter how many times I said, 'I do not feel this way. I'm telling you, I don't blame my ex-wife for my alcoholism.'"
When asked about how publicly speaking out about his alcoholism has affected him, Affleck said, "I became — out of no desire of my own — one of the poster boys for actor alcoholism and recovery and the whole thing. And the best part about that is that sometimes people call me up and they're like, 'Hey, can you help me out?' And it makes me feel so good to do that."
On his advice to other addicts, Affleck said he tells them, "I would avoid [your addiction] coming out if I were you. You don't need to be anybody's poster child. You don't need to f***ing tell anybody. That's why there's two words on the front of the book. They're just as important, both of them: Alcoholics Anonymous. It's always anonymous."
The Reporter also asked Affleck if he was upset by the meme that went viral of him at the Grammys with his now-wife Jennifer Lopez.
"No. I had a good time at the Grammys," Affleck said.
Advertisement - story continues below
He explained that he "saw [Grammy host Trevor Noah approach] and I was like, 'Oh, God.' They were framing us in this shot, but I didn't know they were rolling. I leaned into her and I was like, 'As soon they start rolling, I'm going to slide away from you and leave you sitting next to Trevor.' She goes, 'You better f***ing not leave.' That's a husband-and-wife thing."
In case you missed it:
however bad of a day you're having, I promise you're not as miserable as Ben Affleck at the Grammys right now pic.twitter.com/OQxA54H9P1

— Spencer Althouse (@SpencerAlthouse) February 6, 2023
Lopez and Affleck tied the knot in Las Vegas in 2022.
Truth and Accuracy
We are committed to truth and accuracy in all of our journalism. Read our editorial standards.
Comment Down Below
Conversation