News
Biden Admin Considering Ways to Train Ukrainian Troops Remotely: Report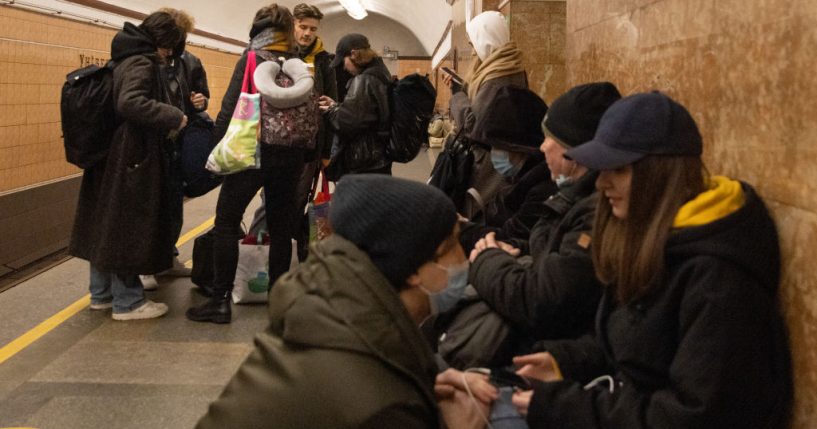 Defense Secretary Lloyd Austin says the Biden administration is considering training Ukrainian troops remotely, according to a report.
Axios reported that Austin told lawmakers military officials are looking to provide Ukrainian forces with more defense equipment, including ammunition.
The outlet noted it is more difficult to do so with Russian troops present in the country. Additionally, Austin said the Biden administration would support Ukraine's government as long as it remained "viable," as Axios reported.
Advertisement - story continues below
House Speaker Nancy Pelosi (D-Calif.) told reporters lawmakers want to provide $600 million for new weapons for Ukraine.
"What we're doing with Ukraine is making sure that we have humanitarian assistance to help the people; that we have lethal defense weapons going into Ukraine to the tune of $600 million for them to fight their own fight," Pelosi said.
On Thursday, President Joe Biden made it clear the United States would not be fighting Russia.
"Let me be clear: These are totally defensive moves on our part. We have no intention of fighting Russia," Biden said.
Advertisement - story continues below
CBS News reported that Russian President Vladimir Putin is prepared to negotiate directly with Ukrainian officials over a possible "neutral status."
Putin's official spokesman told reporters, "As you know, today the President of Ukraine Zelensky announced his readiness to discuss the neutral status of Ukraine. Initially, Russian President Vladimir Putin said that the purpose of the operation was to help the LPR and the DPR [separatist regions of Ukraine], including through the demilitarization and denazification of Ukraine. And this, in fact, is an integral component of the neutral status."
The spokesman added, "In this context, in response to Zelensky's proposal, Vladimir Putin is ready to send a Russian delegation to Minsk at the level of representatives of the Ministry of Defense, the Ministry of Foreign Affairs and the presidential administration for negotiations with the Ukrainian delegation."
Truth and Accuracy
We are committed to truth and accuracy in all of our journalism. Read our editorial standards.
Comment Down Below
Conversation