Biden Commits to Picking a Woman to Be His Running Mate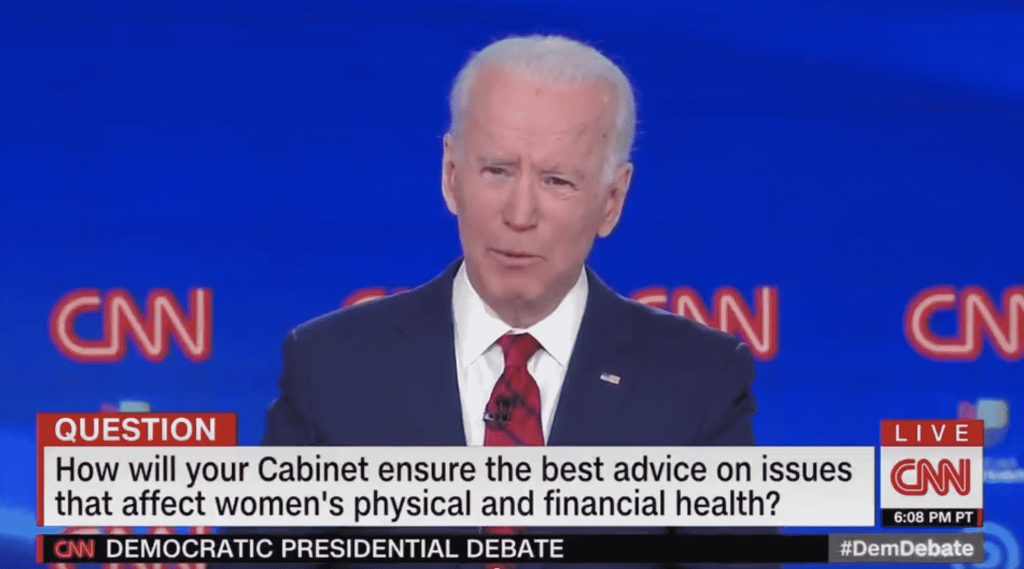 Former Vice President Joe Biden (D) says he will pick a woman to be his running mate if he wins his party's presidential nomination.
During the CNN Democratic Debate on Sunday, Biden vowed to put together a cabinet that will "look like the country." Additionally, Biden vowed to nominate the first black woman to the Supreme Court.
"I commit that I will, in fact, pick a woman to be vice president," Biden said, adding, "There are a number of women who are qualified to be president tomorrow. I would pick a woman to be my vice president."
Watch the video below:
NEW: Joe Biden says if elected he will choose a woman to be vice president pic.twitter.com/eq38FVbMau

— Axios (@axios) March 16, 2020
CNN's Dana Bash interjected to ask, "Just to be clear, you just committed here tonight that your running mate, if you get the nomination, will be a woman?"
Biden responded, "Yes."
"In all likelihood, I will," Sen. Bernie Sanders (I-Vt.) said when asked if he would pick a woman to be his vice president.
Throughout the campaign, Biden has offered up several individuals that he would consider for vice president, including Sen. Kamala Harris (D-Calif.) as IJR has previously reported.