News
Biden Urges Cuban Regime To 'Hear Their People and Serve Their Needs'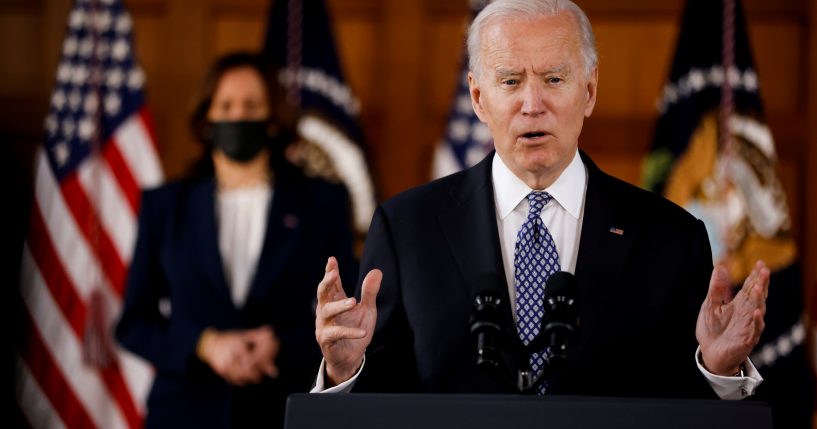 President Joe Biden is calling on the Cuban regime to listen to their people after they took to the streets to protest.
Reuters reported on the protests, saying thousands of Cubans spoke out on Sunday against a worsening economy. The protesters chanted "freedom" and called for better access to COVID-19 vaccines.
They also expressed their frustration with the economy "plagued by sanctions" and the coronavirus pandemic.
Advertisement - story continues below
President Miguel Diaz-Canel responded to the protests, saying, "We will not allow any counterrevolutionaries influenced by the United States allowing themselves to be carried away by all these strategies of ideological subversion to provoke destabilization in our country."
He added, "There will be a revolutionary response. We call upon all the revolutionaries of the country, all the communists to take to the streets, to any of the places where these provocations are going to take place, today, from now on, and in the following days."
Protesters also called for the president to step down.
Chanting 'freedom' and calling for President Miguel Diaz-Canel to step down, thousands of Cubans joined street protests from Havana to Santiago in the biggest anti-government demonstrations on the Communist-run island in decades https://t.co/YznFgyg9WN 1/5 pic.twitter.com/s00bFqs9zM

— Reuters (@Reuters) July 12, 2021
Advertisement - story continues below
Biden said in a statement, "We stand with the Cuban people and their clarion call for freedom and relief from the tragic grip of the pandemic and from the decades of repression and economic suffering to which they have been subjected by Cuba's authoritarian regime."
He added, "The Cuban people are bravely asserting fundamental and universal rights. Those rights, including the right of peaceful protest and the right to freely determine their own future, must be respected. The United States calls on the Cuban regime to hear their people and serve their needs at this vital moment rather than enriching themselves."
Should the Cuban government listen to their people?
Sen. Ted Cruz (R-Texas) called on Biden to stand with the people of Cuba.
"The Cuban people have fought against the tyranny of the Communist regime for decades. Now, they are demanding liberty. The American people stand with the men and women of Cuba and their fight for liberty. Joe Biden and his administration must do the same," Cruz tweeted.
Advertisement - story continues below
Sen. Lindsey Graham (R-S.C.) also tweeted, "President Biden, freedom in [Cuba] needs you now!"
President Biden, freedom in #Cuba needs you now!

Don't be AWOL.https://t.co/hWgxptw0nJ

— Lindsey Graham (@LindseyGrahamSC) July 12, 2021
He added, "Don't be AWOL."
Truth and Accuracy
We are committed to truth and accuracy in all of our journalism. Read our editorial standards.
Comment Down Below
Conversation