News
Biden's Approval Ratings Drop 'Considerably' Among Key Democratic Groups: Report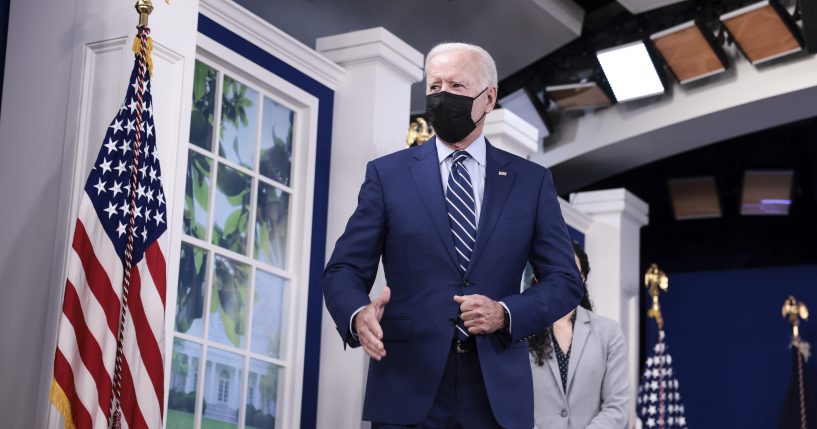 A report is considering whether President Joe Biden's drop in approval ratings among key Democratic groups is a "fluke" or a "warning sign."
Nate Cohn of The New York Times reported on the decline on Friday, explaining, "President Biden's approval rating among key Democratic constituencies has declined considerably in recent months, eroding or even reversing decades-long patterns in public opinion."
He added, "The as-yet unanswerable question is whether that slide is a momentary dip – a fluke of a tough run of headlines- or a warning sign of even deeper dissatisfaction among Democratic-leaning voters."
Advertisement - story continues below
Citing polls conducted since the withdrawal of American troops from Afghanistan, Cohn noted, "A large number of voters- women, young people and those who are Black or Latino- have all soured on Mr. Biden's performance."
Prior to the fall of Kabul, Afghanistan, to the Taliban, Biden held an approval rating of 57% among women. After the fall, it declined to 48%. It decreased from 48% to 39% among independents. Sixty-six percent of non-whites approved of Biden's performance prior to the fall compared to 59% after.
The president's approval rating among Whites with no four-year college degree stood at 37% and proceeded to fall to 30%. Eighty percent of Black individuals expressed approval of Biden ahead of the fall. The rating then dropped to 74%.
Hispanic support decreased from 59% to 53% while white support fell from 44% to 39%. Overall, Biden's approval rating among these groups dropped from 50% to 45%.
Advertisement - story continues below
Biden's approval ratings slide among key Democratic constituencies (except, seemingly as always, whites with a college degree).
The big question: is it a blip or a danger sign?https://t.co/4gDc4iJdV0 pic.twitter.com/pQXEG1vcSy

— Nate Cohn (@Nate_Cohn) October 1, 2021
Cohn suggested, "The shifts could be temporary. Perhaps the enactment of the president's stalled legislative initiatives in Congress would be enough for the president to renew his reputation with Democratic-leaning voters."
Do you approve of Biden's performance?
He added, "But for now, the differences in attitudes about Mr. Biden between men and women, young and old, Hispanic and non-Hispanic and perhaps even white and Black have grown unusually small. The pattern defies the decades-long tendency for Democrats to fare better among women than men, and among the young than the old."
On Thursday, Biden signed legislation to dodge a partial government shutdown. It will continue to fund the government through December 3.
Truth and Accuracy
We are committed to truth and accuracy in all of our journalism. Read our editorial standards.
Comment Down Below
Conversation