Biden's Incoming Press Secretary Says He 'Will Not Be Discussing' Investigation Into Hunter With AG Candidates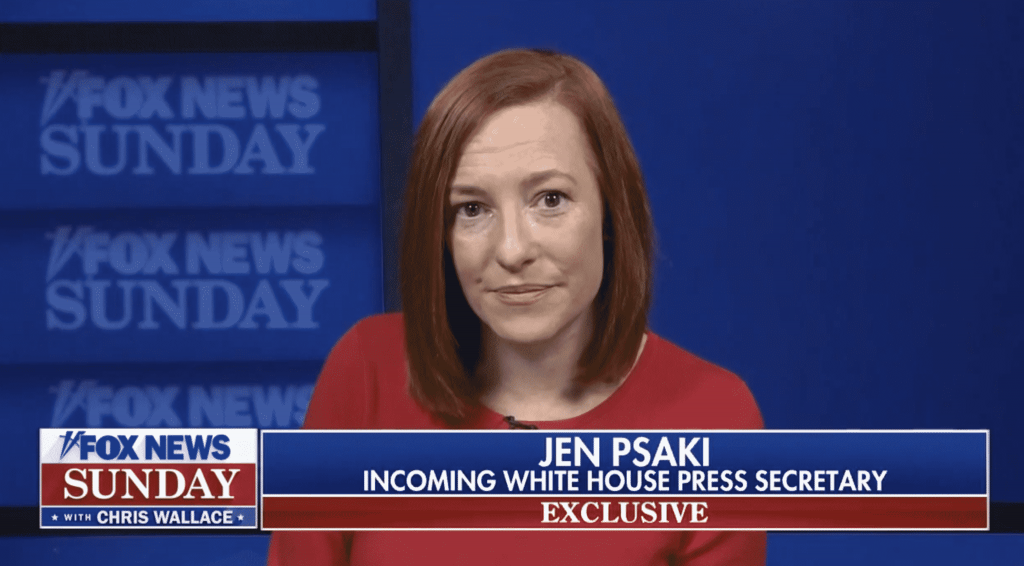 Incoming White House Press Secretary Jen Psaki indicated President-elect Joe Biden has no plans to discuss the probe into his son, Hunter, with any attorney general candidates.
Fox News's Chris Wallace asked Psaki during an interview on Sunday whether Biden will promise to allow the U.S. Attorney's Office in Delaware to finish the investigation and what his thoughts are on President Donald Trump's efforts to appoint a special counsel to conduct an independent investigation into Hunter Biden.
"He will not be discussing an investigation of his son with any attorney general candidates. He will not be discussing it with anyone he is considering for the role, and he will not be discussing it with a future attorney general," Psaki said.
She added, "It will be up to the purview of a future attorney general and his administration to determine how to handle any investigation."
Watch her comments below:
Wallace asked Psaki if Biden believes the investigation into his son's tax issues is "legitimate."
"To the credit of Fox, you reported the context of the question accurately, which had nothing to do with an investigation. It was about Hunter being used as a political cudgel in a partisan way and a question to the president-elect about how he would work across the aisle and work with Democrats and Republicans to get things done," Psaki said.
She made it clear Biden has yet to make a decision about who he is going to nominate for the position.
"He has been emphatic that that person will oversee an independent department," Psaki explained.
She continued, "He's looking for somebody of the highest level of integrity, and that person, whomever it is, will be overseeing whatever investigations are happening at the Department of Justice and that's how it should work, frankly."
Hunter Biden said in a statement he is taking the investigation "very seriously," as IJR previously reported.
He added, "I am confident that a professional and objective review of these matters will demonstrate that I handled my affairs legally and appropriately, including with the benefit of professional tax advisors."
During an interview with late-night show host Stephen Colbert earlier this week, Biden said, "We have great confidence in our son."
He went on, "I am not concerned about any accusations being made against him."
Biden explained, "It's used to get to me. I think it's kind of foul play but look, it is what it is and he's a grown man, he is the smartest man I know. I mean, from a pure intellectual capacity — and as long as he's good, we're good."