News
Biden's Senior Adviser for Migration Leaving White House Role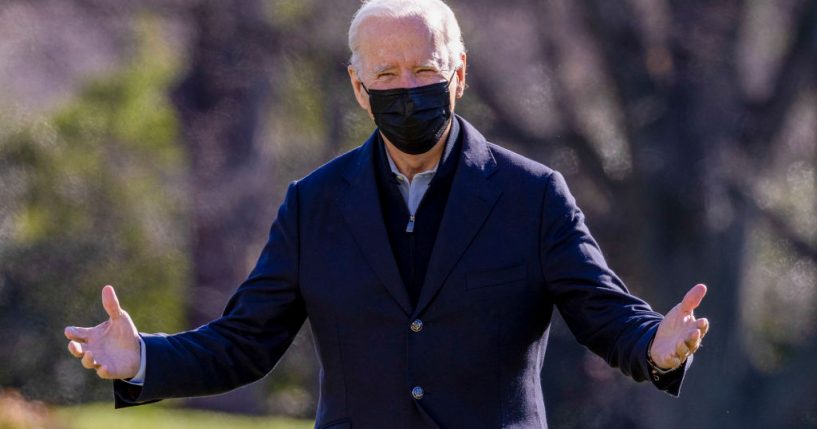 President Joe Biden's senior adviser for migration will be leaving her position.
According to Politico, Tyler Moran will be leaving the White House at the end of January, though she took over the post in July. The White House told the publication that Moran planned to only work for the first year and was commuting by plane all year.
"Tyler has been an invaluable member of our team since the transition and a tremendous asset in our effort to rebuild a fair and humane immigration system," Biden's chief domestic policy adviser Susan Rice told Politico in a statement.
Advertisement - story continues below
Moran replaced Amy Pope after she left the position in July.
At the time, a White House spokesperson also said that Pope "always intended to join the Biden Administration for a short time with an expected departure in the mid-summer."
In April, Roberta Jacobson left her job as White House border coordinator. This was labeled "a surprise move" by Reuters as it "solidified Vice President Kamala Harris' control over U.S. diplomatic efforts in Central America."
Moran's departure from the White House comes after some White House aides have announced they were leaving.
Advertisement - story continues below
Symone Sanders, a senior adviser and chief spokesperson for Vice President Kamala Harris, is expected to leave at the end of the year, Politico reported. Harris' communications director Ashley Etienne also previously announced her resignation.
While Sanders previously told The Washington Post that she has "earned a break," Politico reports that she "expects to have something permanent locked down early next year, whether as a political consultant, a spot in the private sector, or a major gig in television news," citing multiple sources close to her.
Truth and Accuracy
We are committed to truth and accuracy in all of our journalism. Read our editorial standards.
Comment Down Below
Conversation