News
Bill Gates Approved to Buy Acres of Farmland in North Dakota After Deal Was Put On Pause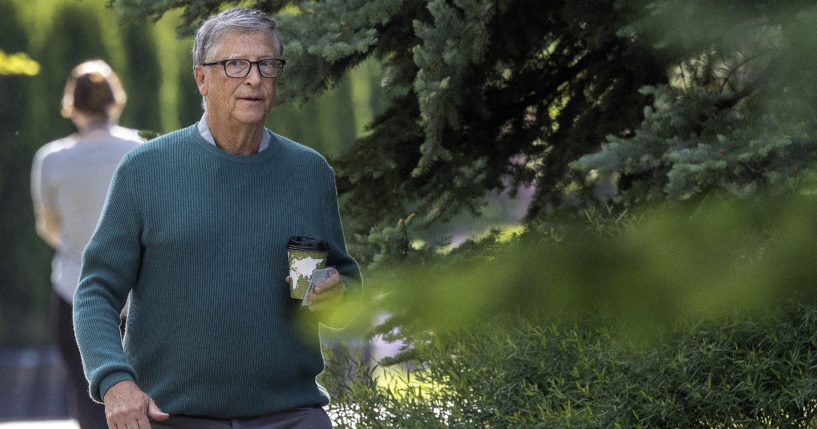 Bill Gates' purchase of 2,100 acres of North Dakota farmland has been approved.
According to Farms.com, Gates' Red River Trust company purchased 2,100 acres of farmland for $13.5 million.
Before the approval of the purchase, North Dakota's attorney general stepped in.
Advertisement - story continues below
Last month, Attorney General Drew Wrigley sent a letter to the Red River Trust demanding an explanation on how Gates intends to use the land.
The letter explains, under North Dakota law, "All corporations or limited liability companies (LLC) are prohibited from owning or leasing farmland or ranchland, and from engaging in farming or ranching."
The letter continues, "In addition, the law places certain limitations on the ability of trusts to own farmland or ranchland."
Read the letter below:
Advertisement - story continues below
Bill Gates acquired six parcels of land in Pembina County. Tuesday, the office of the Attorney General sent out a letter asking the Red River Trust to confirm how the company plans to use the land and if it meets any of the exceptions to the North Dakota Corporate Farming Laws. pic.twitter.com/MGGFKV16mm

— DOCTOR FROM LONG ISLAND NEW YORK (@Doctorfromliny) June 22, 2022
Farms.com reported that Wrigley looked into the matter and found that "the sale and purchase complied with the law, because Gates will be leasing the land back to farmers."
The outlet noted Gates is the largest private owner of farmland in the U.S. with 270,000 acres across dozens of states.
The Daily Mail reported that North Dakota's Agriculture Commissioner, Republican Doug Goehring, previously said many people expressed concern that they are being exploited by wealthy individuals buying land who do not share values of the state.
"I've gotten a big earful on this from clear across the state, it's not even from that neighborhood," Goehring said.
Advertisement - story continues below
He added, "Those people are upset, but there are others that are just livid about this."
Gates previously made headlines over his suggestion that the wealthiest countries should switch to eating "100% synthetic beef."
He said in 2021, "You can get used to the taste difference, and the claim is they're going to make it taste even better over time. Eventually, that green premium is modest enough that you can sort of change the [behavior of] people or use regulation to totally shift the demand."
Truth and Accuracy
We are committed to truth and accuracy in all of our journalism. Read our editorial standards.
Comment Down Below
Conversation