News
Billionaires Reportedly Increased Their Wealth by Trillions During COVID Pandemic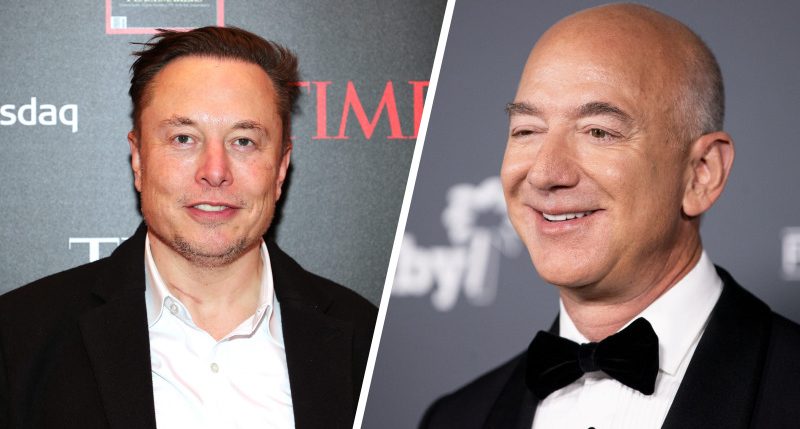 While millions fell into poverty during the COVID-19 pandemic, billionaires reportedly added trillions to their bank accounts.
According to CNN, Oxfam International reported that from March 2020 to November 2021, billionaires' total wealth increased from $8.6 trillion to $13.8 trillion.
The collective wealth of the richest 10 men more than doubled, amounting to $1.3 billion a day, as the outlet reports.
Advertisement - story continues below
"Billionaires have had a terrific pandemic. Central banks pumped trillions of dollars into financial markets to save the economy, yet much of that has ended up lining the pockets of billionaires riding a stock market boom," Gabriela Bucher, Oxfam's executive director, said.
She explained, "Inequality at such pace and scale is happening by choice, not chance."
Bucher continued, "Not only have our economic structures made all of us less safe against this pandemic, they are actively enabling those who are already extremely rich and powerful to exploit this crisis for their own profit."
CNN noted the "combined wealth of the top 10 billionaires — including Tesla (TSLA) CEO Elon Musk and Amazon (AMZN) founder Jeff Bezos — doubled during the pandemic and is now six times greater than that of the world's poorest 3.1 billion people," citing the report.
Advertisement - story continues below
Additionally, Bucher appeared on CNN to discuss how so much has been accumulated by these billionaires.
"At the rate of around one billionaire, every 26 hours has been emerging and during this period, because of this accumulation," Bucher said.
"A billionaire bonanza!"

Executive Director of @Oxfam @Gabucher tells @LarryMadowo, as she breaks down how economic devastation and the creation of billionaires have gone hand in hand throughout the pandemic. pic.twitter.com/82gveeUTf0

— Connect the World (@CNNConnect) January 17, 2022
She added, "And a lot of what governments did, in terms of rescue packages for the economy in many of the rich governments, injected a lot of money into financial markets and, in the end, valued the assets of billionaires more. And the stock exchange has been booming, so that's part of the reason why so much more has been accumulated by those billionaires. So we've really had a bonanza."
The World Bank estimated in October 2020 that as many as 150 million individuals would be pushed into poverty in 2021 alone.
Advertisement - story continues below
"The pandemic and global recession may cause over 1.4% of the world's population to fall into extreme poverty," World Bank Group President David Malpass said.
He continued, "In order to reverse this serious setback to development progress and poverty reduction, countries will need to prepare for a different economy post-COVID, by allowing capital, labor, skills, and innovation to move into new businesses and sectors."
Truth and Accuracy
We are committed to truth and accuracy in all of our journalism. Read our editorial standards.
Comment Down Below
Conversation