News
Bindi Irwin Keeps Memory of Late Father Alive for Daughter Through His Videos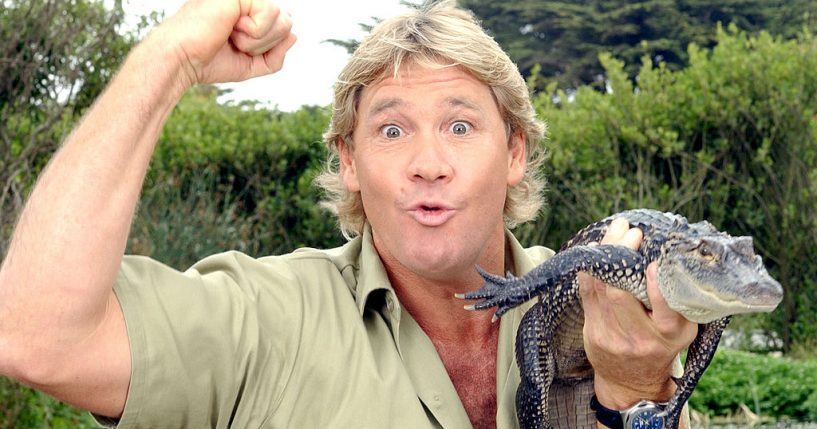 Bindi Irwin is opening up about showing her daughter videos of her late father Steve Irwin.
"I definitely see parts of [Dad] in Grace," Bindi told People of her daughter, Grace Warrior Powell.
She added, "His determination and his inability to sit still. I think that's really special. I'm excited to see as she grows up how her personality will develop."
Advertisement - story continues below
Bindi Irwin shared that if her dad were still around, he would be "in love" with his granddaughter.
Steve Irwin, who rose to fame through his wildlife show, "The Crocodile Hunter," died in 2006 after a freak accident where he was stung in the chest by a stingray.
Exodus 20:12 says, "Honor your father and your mother, that your days may be long in the land that the Lord your God is giving you."
Now, Bindi Irwin is making sure to keep her father's memory alive for her daughter and incorporates him into her daily life.
Advertisement - story continues below
"We have so many documentaries of Dad, and we're always playing them for Grace. It's so fun to watch her study him. I didn't realize how much Dad's passion for life and his animated facial expressions — I mean, they captivate her," she said.
Did you watch Steve Irwin's show?
Continuing, she said, "It's so lovely that without him knowing, he was creating the most wonderful TV programming for our daughter," she says. "She just stares at him in complete and utter fascination. She hangs on every word he says. Whether he's talking about a croc or a spider, she thinks it's amazing."
Grace Warrior is growing up being surrounded by wildlife. Bindi Irwin and her husband, Chandler Powell, who married in 2020, now live and work at the Australia Zoo along with her mom, Terri Irwin and brother, Robert Irwin, according to People. They are continuing Steve Irwin's legacy through their TV show, "Crikey! It's the Irwins."
Truth and Accuracy
We are committed to truth and accuracy in all of our journalism. Read our editorial standards.
Comment Down Below
Conversation