News
Book Shares Why Biden Reportedly 'Doesn't Trust' Some Secret Service Agents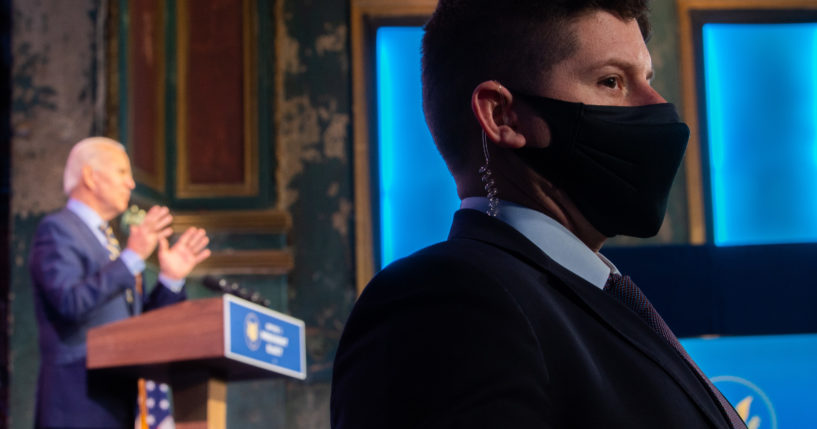 President Joe Biden has a lack of trust for some secret service agents, according to a book.
The Hill obtained a copy of the book titled, "The Fight of His Life: Inside Joe Biden's White House," by Chris Whipple.
According to the book, the trust issues are partly because some of the agents are supporters of former President Donald Trump.
Advertisement - story continues below
"A bigger problem was Biden's discomfort with his Secret Service detail; some of them were MAGA sympathizers. He didn't trust them," Whipple wrote in the book.
It is noted Biden's detail as president is significantly bigger than when he was vice president, and now several agents are "MAGA sympathizers" and "the Secret Service is full of white ex-cops from the South who tend to be deeply conservative," Whipple explained, as The Hill reported.
Whipple continued, "Surrounded by a new phalanx of strangers, Biden couldn't help but wonder, 'Do these people really want me here?'"
After the January 6 riot at the U.S. Capitol and reports about the Secret Service erasing most messages from the event, the president reportedly felt the "Secret Service had looked both incompetent and politicized."
Advertisement - story continues below
Additionally, Whipple wrote about the issue of an incident that occurred in March 2021 during which Major, Biden's German shepherd dog, allegedly bit a Secret Service agent.
Biden allegedly expressed skepticism about the Secret Service's report of the event.
Do you think he should be suspicious?
He "wasn't buying the details," according to Whipple, including the location of the incident.
Still, he did not disagree that the bite happened, Whipple wrote.
Biden then told a friend "Secret Service agents are never at the location of the incident, which was allegedly on the second floor of the White House," as The Hill reported on the book.
Advertisement - story continues below
"Somebody was lying, Biden thought, about the way the incident had gone down," Whipple pointed out.
At the time, Biden said Major is a "sweet" animal and was getting adjusted to living in the White House with the Secret Service details, per Whipple's report.
Truth and Accuracy
We are committed to truth and accuracy in all of our journalism. Read our editorial standards.
Comment Down Below
Conversation