Buttigieg Argues Trump's Martial Law Consideration Is 'Irresponsible' and 'Dangerous'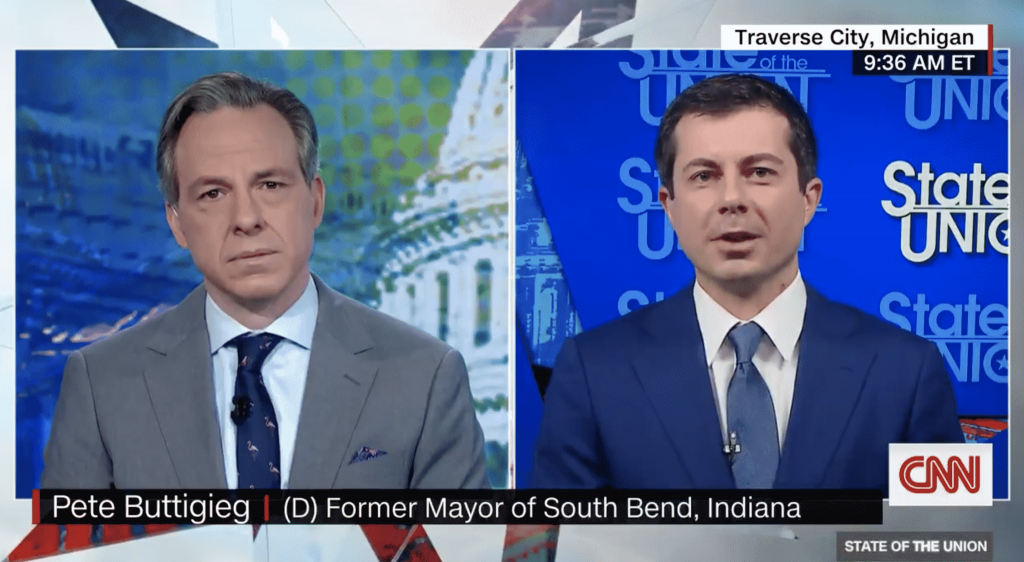 Pete Buttigieg, President-elect Joe Biden's nominee for transportation secretary, is joining others in criticizing President Donald Trump for his willingness to consider implementing martial law.
The host of CNN's "State of the Union" Jake Tapper asked Buttigieg for his reaction to reports of Trump meeting with his allies to discuss the possibility of implementing martial law and how concerned the Biden transition team is about what Trump might do ahead of the inauguration.
"Well, obviously it's irresponsible and dangerous, but at the end of the day this is a country of laws and the American people have spoken, the election took place. Vice President Biden became President-Elect Biden and he will become President Biden on inauguration day," Buttigieg said.
He added, "I just hope that across the party and across the country there's an understanding about how important it is that we remain committed to democracy. It is the cornerstone of what it is to be American."
Check out the video below:
Pete Buttigieg says Pres. Trump's Oval Office meeting, where martial law and a special counsel in efforts to overturn the election were discussed, is "irresponsible and it's dangerous. At the end of the day, this is a country of laws and the American people have spoken" #CNNSOTU pic.twitter.com/ETdAPgy1M5

— State of the Union (@CNNSotu) December 20, 2020
Former National Security Advisor John Bolton called the idea "appalling," as IJR previously reported.
"There's no other way to describe it. It's unbelievable, almost certainly, completely, without precedent. But, I think it's important to understand this is just another day at the office, at the oval," Bolton said on CNN on Saturday.
He continued, "There's a difference between competence and malevolence and in Trump's case this is incompetence. He's unfit for the job. I don't think he's ever read the Constitution. If he has he clearly doesn't understand it."
Trump expressed his frustration with Bolton on Twitter on Sunday.
"What would Bolton, one of the dumbest people in Washington, know? Wasn't he the person who so stupidly said, on television, 'Libyan solution', when describing what the U.S. was going to do for North Korea?" Trump tweeted. "I've got plenty of other Bolton 'stupid stories'."
Sen. Mitt Romney (R-Utah) told CNN Trump's attempts to overturn the election are "not going to happen."
He explained, "But it's really sad in a lot of respects and embarrassing because the president could right now be writing the last chapter of this administration with a victory lap with regards to the vaccine."