News
Caitlyn Jenner Says the Media 'Won't Give the Republicans a Fair Break'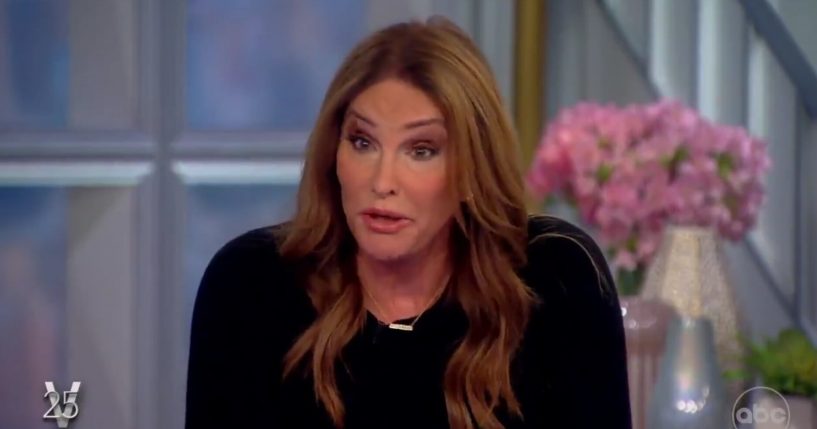 Caitlyn Jenner and "The View" co-host Sunny Hostin sparred over whether the media "won't give the Republicans a fair break."
During an appearance on the show on Tuesday, Jenner shared what she believes the Republican Party needs to do to attract the younger generations.
"This next generation wants an economy that's thriving. They want jobs, and conservative economic values do create a lot of jobs. We've proved that throughout history, but they also want a Republican Party that is more inclusive to other people, and we have to do one thing," Jenner said.
Advertisement - story continues below
She continued, "We have to, the old school of people that are in there who have been in there forever, that have honestly, I feel like are destroying the Republican Party in so many ways, they have to move on, OK? There's got to be a next-generation to come in, and I think they're out there. And I'm hopeful that they're out there, but we have to change. We have to do a better job. The other side, the media is against us."
Jenner argued, "The media won't give the Republicans a fair break."
Hostin pushed back, "With Trump as the head of the Republican Party, I think that's kind of difficult."
Watch the video below:
Advertisement - story continues below
GOP REACHING OUT TO MILLENNIAL, GEN Z VOTERS: The co-hosts and guest co-host @Caitlyn_Jenner question if Republicans will be able to get younger voters to swing to the right. https://t.co/cVclFZyKV0 pic.twitter.com/i33gEcRprH

— The View (@TheView) September 28, 2021
Acknowledging former President Donald Trump had "his messaging issues," Jenner added, "I will agree with you on that."
Does the media give Republicans a "fair break"?
Hostin continued, "He had an insurrection issue and a couple of impeachment issues as well… And he still has a stranglehold on the Republican Party."
During her appearance on the show, Jenner also reflected on her experience as a candidate in California's recent gubernatorial recall election.
"Even though it didn't work out the way we wanted it to in the end, it was one of the most rewarding experiences of my life," Jenner said.
Advertisement - story continues below
She continued, "Would I run again? Yes. I want to stay involved. But there's other things that I would like to do, and that is — one is — try to get the Republican Party to be more inclusive."
California Gov. Gavin Newsom (D) survived the recall election and took a moment to criticize Trump, as IJR reported.
"You know, we may have defeated Trump, but Trumpism is not dead in this country. The Big Lie. The January 6th insurrection. All the voting suppression efforts that are happening all across this country, what's happening with the assault on fundamental rights, constitutionally protected rights of women and girls. It's a remarkable moment in our nation's history," Newsom said during his victory speech.
Truth and Accuracy
We are committed to truth and accuracy in all of our journalism. Read our editorial standards.
Conversation