News
Chris Christie Criticizes the Trump Admin: 'That Management Style Is a Problem'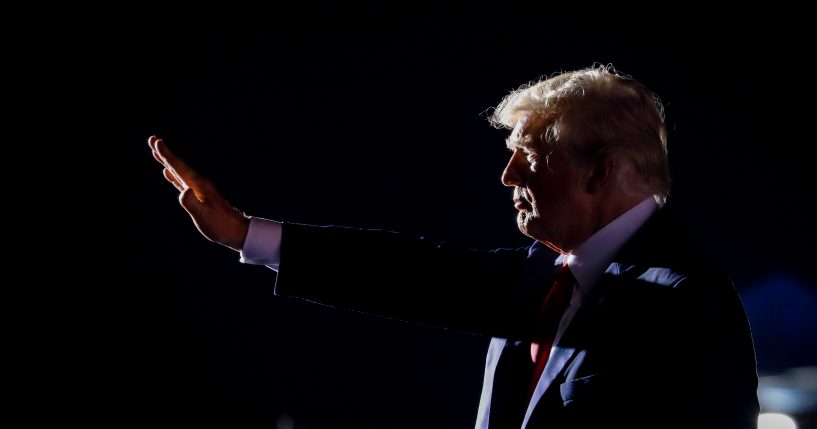 Former New Jersey Gov. Chris Christie (R) criticized former President Donald Trump's management style.
During an interview with the Ruthless Podcast Tuesday, Christie took a swipe at Trump for failing to get things done.
"Like, let's just go through the list of things. The wall isn't built. Obamacare is still there. We didn't get an infrastructure package done that we wanted, so now we're stuck with theirs," Christie said.
Advertisement - story continues below
He argued Trump's aides were "given less and less freedom to do what needed to be done on behalf of the president and the country."
Christie added, "And that's a problem. That management style is a problem. I have no problem in the main with the policies that were followed by the Trump administration, that they attempted to implement. I really think they were very, very solid."
Listen to the podcast below:
Advertisement - story continues below
The former New Jersey governor recently fired back at Trump following comments he made about the former governor's approval rating, as IJR reported.
During an interview with "Axios on HBO," Christie said, "I'm not gonna get into a back-and-forth with Donald Trump."
He continued, "But what I will say is this: When I ran for reelection in 2013, I got 60% of the vote. When he ran for reelection, he lost to Joe Biden. I'm happy to have that comparison stand up, because that's the one that really matters."
Christie also commented on Trump's claim that he won the election during an appearance on "The View".
"You know, I've always been about the truth and he lost the election in 2020, and to continue to talk about it having been stolen undercuts our democracy," he explained.
Advertisement - story continues below
Additionally, Christie suggested it is not "good for our party. It's not good for us to be able to present an alternative to what Joe Biden's doing if what we're doing is talking about what happened a year ago."
Truth and Accuracy
We are committed to truth and accuracy in all of our journalism. Read our editorial standards.
Comment Down Below
Conversation