Chris Christie Says He Was 'Wrong' for Not Wearing a Mask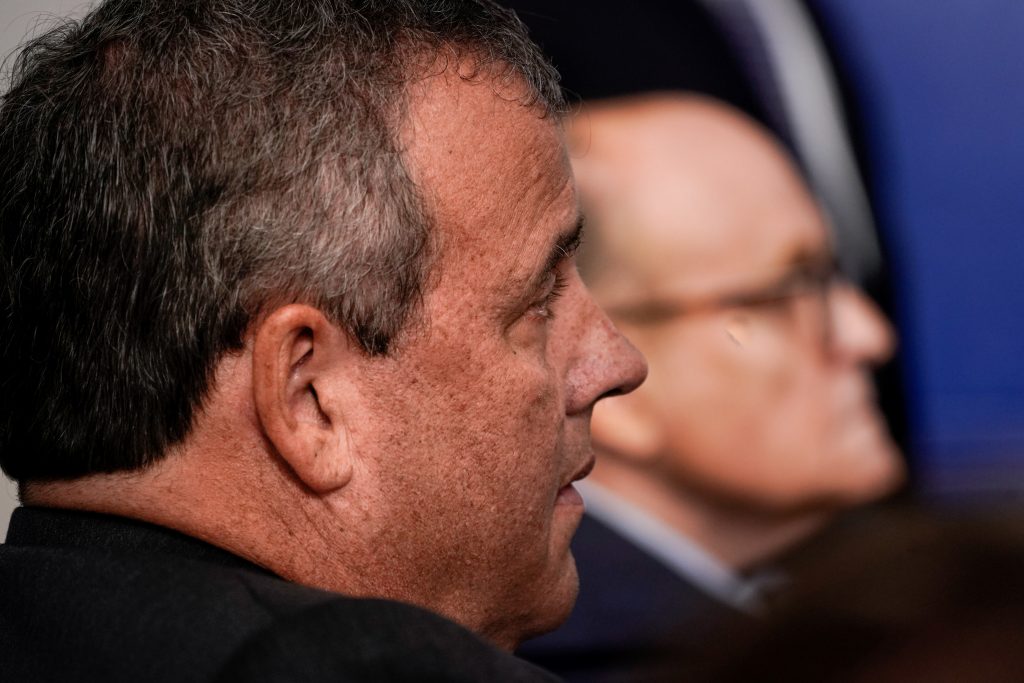 Former New Jersey Gov. Chris Christie (R) is explaining why he regrets not wearing a mask during an event honoring Judge Amy Coney Barrett or during his time preparing President Donald Trump for the presidential debate.
"I believed when I entered the White House grounds, that I had entered a safe zone, due to the testing that I and many others underwent every day," Christie said in a statement.
He added, "I was wrong. I was wrong not to wear a mask at the Amy Coney Barrett announcement and I was wrong not to wear a mask at my multiple debate prep sessions with the president and the rest of the team."
Christie urged Americans to learn from his experience.
"I hope that my experience shows my fellow citizens that you should follow C.D.C. guidelines in public no matter where you are and wear a mask to protect yourself and others," he said.
Christie announced on Oct. 3 he had checked himself into Morristown Medical Center in Morristown, New Jersey, the same day he tested positive for COVID-19, as IJR previously reported.
He said he was released on Saturday.
"I want to thank the extraordinary doctors & nurses who cared for me for the last week," Christie said on Twitter.
Several people within the White House and senior politicians have tested positive for COVID-19.
Trump, his wife, Melania, his campaign manager, Bill Stepien, former counselor to Trump, Kellyanne Conway, Hope Hicks, a close adviser to the president, and White House press secretary Kayleigh McEnany have all tested positive.
During American University's Kennedy Political Union interview on Oct. 6, Fauci suggested the spread "could have been prevented," as IJR previously reported.
He called the ceremony for Barrett a "superspreader" event.
"It was in a situation where people were crowded together and were not wearing masks," Fauci said.