News
Chrissy Teigen Reacts After Her Tweet About Trump Is Quoted During Hearing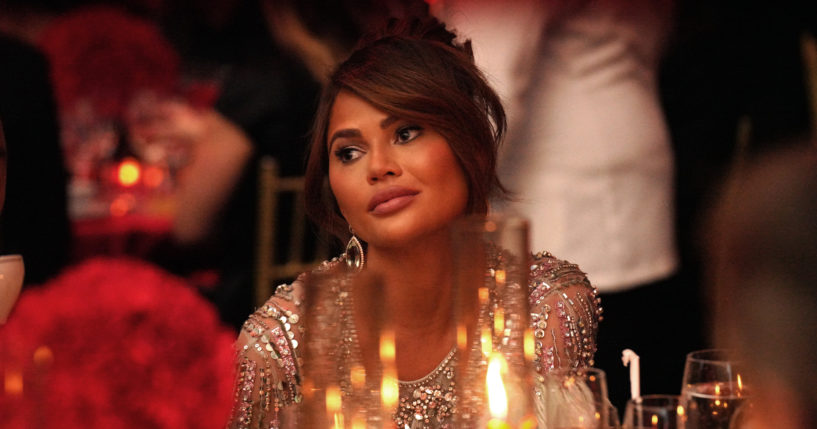 Chrissy Teigen took to Twitter to react after one of her tweets about former President Donald Trump was brought up during a hearing.
During the House Oversight Committee hearing centered around Hunter Biden, former Twitter employee Anika Collier Navaroli was asked about an exchange between Trump and Teigen that took place in 2019.
The former president initially tweeted that Teigen was "filthy mouthed."
Advertisement - story continues below
….musician @johnlegend, and his filthy mouthed wife, are talking now about how great it is – but I didn't see them around when we needed help getting it passed. "Anchor"@LesterHoltNBC doesn't even bring up the subject of President Trump or the Republicans when talking about….

— Donald J. Trump (@realDonaldTrump) September 9, 2019
During the hearing, Navaroli noted that Teigen proceeded to call Trump a "p**** a** b**ch."
"Chrissy Teigan referred to Donald Trump as a 'pussy ass bitch'" pic.twitter.com/maAVA7tPK4

— Aaron Rupar (@atrupar) February 8, 2023
Teigen reacted, tweeting, "I…oh my god."
Advertisement - story continues below
I…oh my god https://t.co/PKc1rzEFyx

— chrissy teigen (@chrissyteigen) February 8, 2023
Rep. Gerry Connelly (D-Va.) asked Navaroli whether the White House sought to take down Teigen's tweet.
"I do remember hearing we'd received a request from the White House to make sure we evaluated this tweet, and they wanted it to come down because it was a derogatory statement directed at the president," Navaroli said.
However, as NBC News noted, Twitter did not take the tweet down.
During the hearing, three of the four former Twitter officials said they did not have evidence that the Biden administration had ever asked the platform to remove content.
Advertisement - story continues below
"But there's plenty of evidence Donald J. Trump tried to do that," Connolly claimed.
He added, "And if we're gonna have a hearing about the misuse of social media and the intrusion of government in the content on social media, we've got an environment-rich target but it's not Joe Biden. It's Donald J. Trump."
The former Twitter executives were questioned about the company's move in 2020 to block users from sharing a story published by The New York Post about Hunter Biden and the contents of a laptop that was allegedly his.
Just after 2 p.m. Wednesday, the hearing came to an end following an abrupt power outage, according to The Washington Post.
Advertisement - story continues below
"I apologize. We've never had this happen. The electricity went out," Rep. James Comer (R-Ky.) said.
Truth and Accuracy
We are committed to truth and accuracy in all of our journalism. Read our editorial standards.
Comment Down Below
Conversation