News
'I Stand by the Work We Did': Christopher Steele Defends Russia Dossier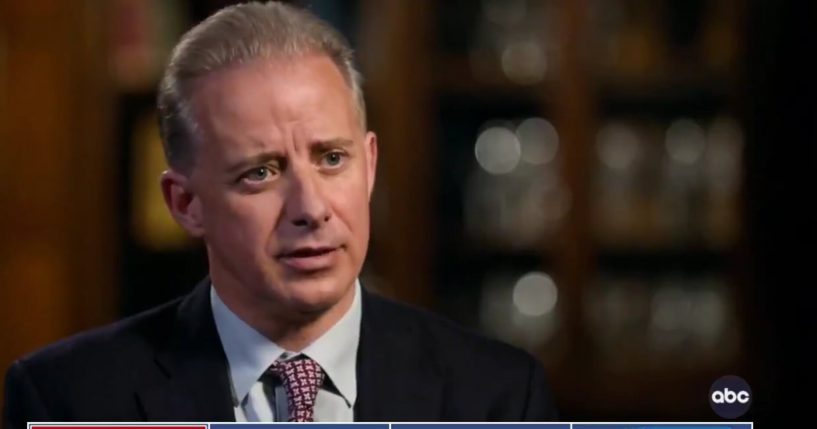 The author behind the "Steele Dossier," Christopher Steele, is speaking out about his work on the report that ultimately led to special counsel Robert Mueller's investigation into alleged links between Russia and individuals associated with former President Donald Trump's campaign.
ABC's Martha Raddatz noted on Sunday the intelligence reports included "explosive allegations" of collusion between Russia and Trump's 2016 campaign.
During an interview with the network as part of an upcoming documentary, "Out of the Shadows: The Man Behind the Steele Dossier," George Stephanopoulos asked Steele why he is speaking out now.
Advertisement - story continues below
The former MI6 agent explained, "The problems we identified back in 2016 haven't gone away and, arguably, have actually gotten worse. I thought it was important to come and set the record straight."
Stephanopoulos noted another claim the dossier makes is that Michael Cohen, Trump's former personal lawyer, had a meeting with Russians in Prague.
The FBI later declared the allegations were not true.
The ABC host pointed out Cohen has turned on Trump, arguing, "It defies logic that if he did this he wouldn't say so now."
Advertisement - story continues below
Steele said he disagrees, adding, "I think it's so incriminating and demeaning and the other reason is he might be scared of the consequences."
Watch the video below:
Confronting his critics, Christopher Steele defends controversial dossier in first major interview.

'Out of the Shadows: The Man Behind the Steele Dossier' premieres tomorrow—streaming only on @hulu. https://t.co/PqXSi19Int pic.twitter.com/inGAVKrFBa

— This Week (@ThisWeekABC) October 17, 2021
Cohen responded in a statement, "I eagerly await [Steele's] next secret dossier which proves the existence of Bigfoot, the Loch Ness Monster and that Elvis is still alive."
Steele went on to tell Stephanopoulos he is "prepared to accept that not everything in the dossier is 100 percent accurate."
Advertisement - story continues below
He continued, "I have yet to be convinced that that is one of them."
When asked if stands by the dossier, Steele responded, "I stand by the work we did, the sources that we had, and the professionalism which we applied to it."
Mueller's report declared it had not found that the Trump campaign conspired with Russia to influence the 2016 presidential election.
Truth and Accuracy
We are committed to truth and accuracy in all of our journalism. Read our editorial standards.
Comment Down Below
Conversation