News
Bill Clinton Calls for Dems To 'Suspend' the Filibuster To Pass Voting Rights Bill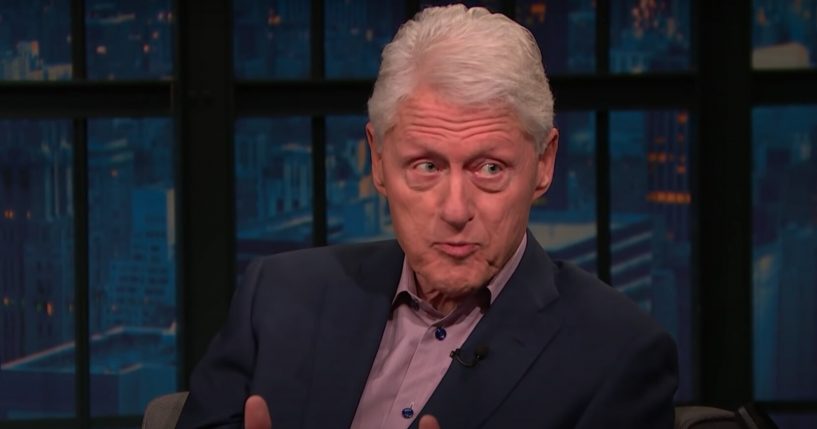 Former President Bill Clinton (D) is urging Senate Democrats to "suspend" the filibuster to allow them to pass a sweeping voting rights bill known as the For the People Act.
During an appearance on NBC's "Late Night," Clinton claimed the filibuster is "being used to try to prevent a repeat of 2020 when we had enormous voter participation."
"All the states that are in the hands of people that don't like that and want to maintain a racial income differential are trying to make it harder to vote," he continued.
Advertisement - story continues below
Clinton went on to say he understands why President Joe Biden is "reluctant" to "get rid of it all together."
He added, "I sympathize with Joe Manchin, who's trying to stand up for the right thing and represent people who voted more than two to one for President Trump."
However, he said, "I think when it comes to preserving democracy, you know I would suspend the filibuster because I think it's essential. I don't think that we should be in the business of going backwards in trying to drive down voting rights."
"I think we need to expand it. And I think that every time we've done it before it's made us a better country, it's made us a stronger country. And it would do both parties good to have to get out and compete for these new voters," the former president added.
Advertisement - story continues below
Watch the video below:
Finally, Clinton said, "If it were me, for this one purpose, I would not allow an expansion and basically the [reduction] of voting rights. These people are trying to take us back decades in voting access, the people that Sen. McConnell represents."
His comments come after Senate Republicans blocked a procedural vote on the For the People Act, as IJR reported.
As the Brennan Center for Justice notes, the For the People Act would "make it easier to vote in federal elections, end congressional gerrymandering, overhaul federal campaign finance laws, increase safeguards against foreign interference, strengthen government ethics rules."
Truth and Accuracy
We are committed to truth and accuracy in all of our journalism. Read our editorial standards.
Comment Down Below
Conversation