News
CNN Boss Addresses Rumors Surrounding Prime-Time Comedy Show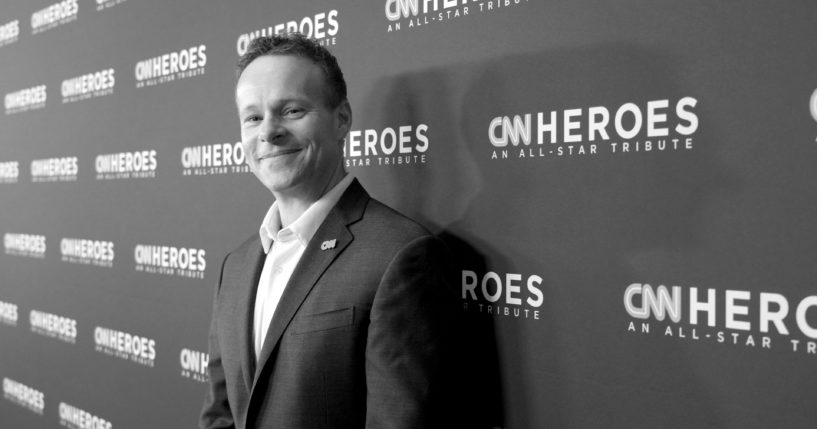 CNN boss Chris Licht shared whether the network is considering a prime-time comedy show.
Stephen Battaglio of The Los Angeles Times asked if the rumors of the comedy show are true.
Licht replied, "No. I worked on a comedy show. And it took over 200 people to produce an actual comedy show."
Advertisement - story continues below
He added, "So no, I would not be so foolish as to, in one fell swoop, hurt the brand of comedy and news by trying to do a comedy show on CNN."
When asked what he is doing, Licht told Battaglio, "I'm casting a wide net to help broaden the appeal of our prime time. But at the same time, I can't offend our core audience of news junkies."
Licht explained he "would never do anything that would hurt the brand and reputation that we're working so hard to restore."
Battaglio then asked, "Are you talking to comedians about being part of the new prime-time show?"
Advertisement - story continues below
The CNN head explained, "We are in conversations with culturally relevant individuals from the worlds of entertainment, sports and comedy who can bring fresh and unique perspectives to the news."
.@billmaher's "Overtime" coming to @CNN and more: https://t.co/JEzMp9Df6g @latimes

— Stephen Battaglio (@SteveBattaglio) January 30, 2023
Would it be a "foolish" decision?
The Times reporter pointed out "funny comedians are liberal."
Battaglio added, "Even Bill Maher has a liberal sensibility. How will this work for a network that is trying to appear less politically partisan?"
While Licht acknowledged "there is nothing wrong with opinion or perspective, especially in prime time, he added. "It has to be authentic. We are completely uninterested in partisan hackery and ideological talking points."
Advertisement - story continues below
When it comes to bringing more Republicans on the network, Licht shared how he would like to make that possible.
"We won't invite you on to score points on you. Come on and have an honest and open discussion about what your vision is for the future of this country, and be prepared to answer respectful, tough questions about that. And that's the message I brought when I went up on Capitol Hill," Licht told the Times.
He continued, "We're trying to be news on cable. And the difference is cable news is, you would invite people on to have a food fight and that was entertaining. But I think that doesn't serve society as a whole."
Earlier this month, five people familiar with the matter told Semafor the "news entertainment" personality could take the primetime hours of 9 to 11 p.m. with a nontraditional take on the news, IJR reported.
Advertisement - story continues below
CNN executives allegedly mentioned names, including Maher, Trevor Noah, Arsenio Hall, and Jon Stewart, per Semafor's report.
Truth and Accuracy
We are committed to truth and accuracy in all of our journalism. Read our editorial standards.
Comment Down Below
Conversation