Comey Weighs in on Intel Briefings Trump Could Receive After Presidency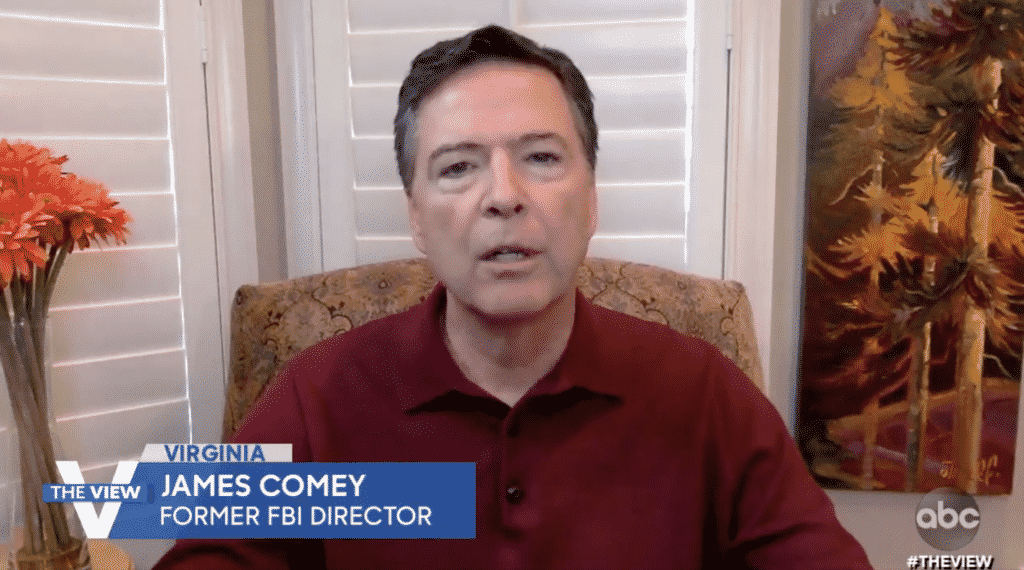 Former FBI Director James Comey is advising officials to be careful when providing President Donald Trump with intelligence briefings after leaving office.
Co-host of "The View" Ana Navarro asked Comey what needs to happen to keep Trump from receiving intelligence briefings.
She suggested he could sell them to Russian President Vladimir Putin or North Korean leader Kim Jong Un.
"That is all controlled by the director of national intelligence who will have to take a very hard look at whether Donald Trump should be given information, including any information that might be sensitive to the security of the United States," Comey said.
He added, "The guy's a lying demagogue who you can't trust and so you'd want to be very, very careful about what you give him. I'm hoping he will have been stripped of the perks of a former president by being convicted by the U.S. Senate and barred from further participation in public office and maybe that will be a reason for them to cut it off entirely."
Watch the video below:
James @Comey expresses concern over Pres. Trump receiving post-presidency general intelligence briefings: "The guy's a lying demagogue who you can't trust… be very, very careful about what you give him." https://t.co/cVclFZQmjA pic.twitter.com/FEDswaO0E9

— The View (@TheView) January 15, 2021
During an appearance on the "Today" show, Comey weighed in on the role the president played in the riots that swept the U.S. Capitol last week, as IJR previously reported.
"The president needs to be sanctioned for his behavior and held accountable," Comey said. "I think it is important that he be impeached."
He continued, "I still think it would be better for this country if we move past a fallen and corrupt president, and turned off the television lights on him, which in some ways, would be the greatest punishment he could imagine."
The House impeached Trump for a second time on Wednesday, charging him with "incitement of insurrection," as IJR previously reported.
Comey was asked during a BBC interview if President-elect Joe Biden should pardon Trump.
"As part of healing the country and getting us to a place where we can focus on things that are going to matter over the next four years, I think Joe Biden is going to have at least think about that," Comey said.