News
Court Names General Administrator of Anne Heche's Estate
A Los Angeles Court has decided who the general administrator of Anne Heche's estate will be.
People reported Heche's older son, Homer Laffoon, has been named general administrator of her estate.
The decision comes months after a lengthy legal battle with Heche's ex-partner James Tupper that began after the actress was killed in a fiery car wreck over the summer, as the outlet noted.
Advertisement - story continues below
Laffoon's attorney, Bryan Phipps, issued a statement to People, saying, "We believe the court reached the correct result this morning, both legally and equitably, and are glad to have this phase of the process behind us."
He continued, "With Mr. Tupper's allegations and objections now resolved, we are hopeful the administration of the Estate can proceed without unnecessary complication."
However, the judge said Laffoon could be removed from the position if evidence of fraud or embezzlement related to the estate is discovered, People reported.
According to the report, the exception to the deal appeared to be a response to Tupper's claim that $200,000 worth of jewelry went missing that Heche owned during their relationship four years ago.
Advertisement - story continues below
Judge Lee Bodganoff reportedly said there has been no evidence of wrongdoing up to this point.
Because Heche's second memoir is scheduled for release in January and residuals for her acting roles are still expected, the judge explained the estate's value is not set in stone.
Do you agree with the court's decision?
People reported Bodganoff scheduled a future hearing on the issue to address an $800,000 bond on the estate Laffoon had requested.
Documents show Heche's son was granted permission to "take possession of all the personal property of the estate of the decedent and preserve it from damage, waste, and injury."
Laffoon is required to put the property into a storage facility and take inventory of the items within five days after moving the property.
Advertisement - story continues below
Additionally, Laffoon now has the power to protect Heche's interests in "the publication agreement" of her new book.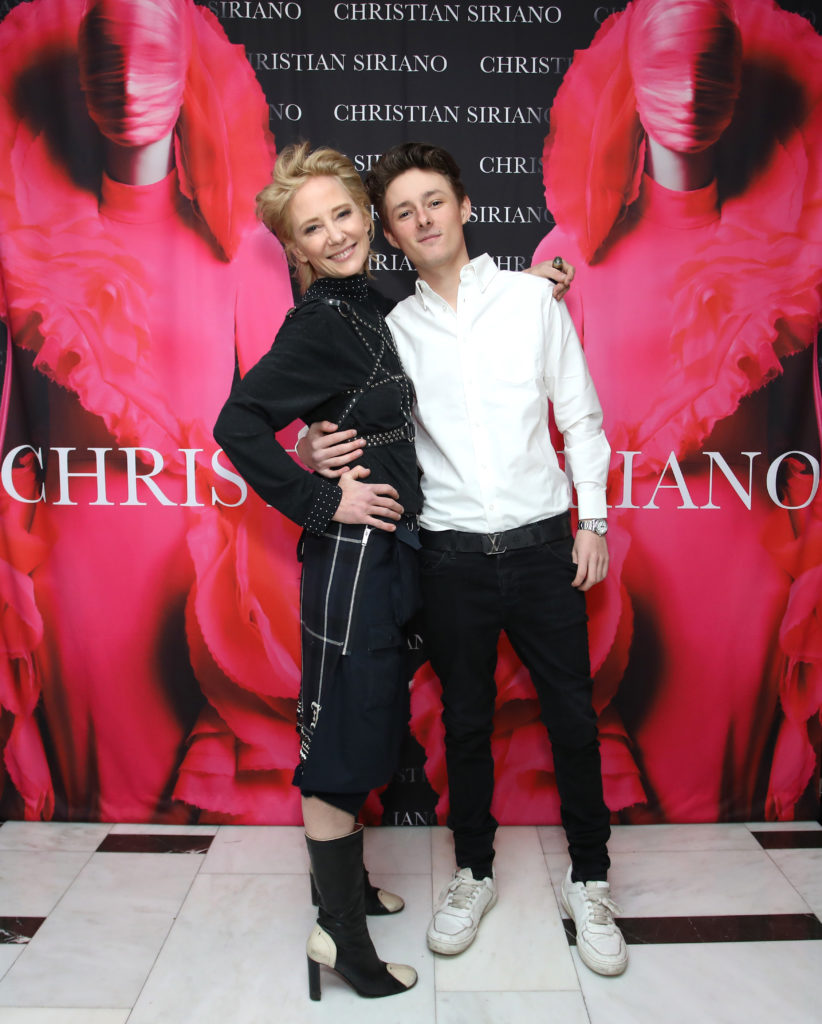 It was also decided that Laffoon can receive copies of his mother's "financial records and file personal tax returns on her behalf," as People explained.
Tupper previously launched allegations against Laffoon after the actress's son made a request for expanded authority of her estate.
Advertisement - story continues below
He claimed Laffoon "has acted in a hostile manner" towards his half brother, Tupper's son, and also "refused to communicate with him or his representatives at all."
The decision comes weeks after the woman who lost her home in the crash that killed Heche filed a lawsuit against her estate, as IJR reported.
Lynne Mishele is suing Heche's estate for "negligence, infliction of emotional distress and trespassing" after the crash "personally ravaged" her life.
Mishele is demanding at least $2 million.
Truth and Accuracy
We are committed to truth and accuracy in all of our journalism. Read our editorial standards.
Comment Down Below
Conversation