News
Sen. Ted Cruz Joins In on Anti-Biden Catchphrase in Video: 'Let's Go Brandon'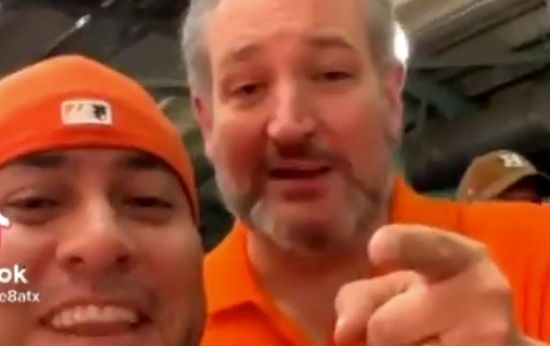 Sen. Ted Cruz (R-Texas) is joining in on the viral "Let's go Brandon" trend that is anti-President Joe Biden.
A video showing Cruz saying, "Let's go Brandon," was reposted by the Texas senator. Cruz added in the repost a shoulder-shrugging emoji.
🤷🏻‍♂️ https://t.co/AXUBlkOzuk

— Ted Cruz (@tedcruz) October 17, 2021
Advertisement - story continues below
The trend began when an NBC reporter misheard an anti-Biden chant, "F**** Joe Biden." She thought the crowd was cheering for NASCAR race winner Brandon Brown, as IJR reported on.
"As you can hear the chants from the crowd, 'Let's go Brandon!'" she said. However, those were not the words the crowd was shouting.
The video went viral, and the chant has since became a huge trend among conservatives.
A rap song inspired by the anti-Biden chant was performed by rapper Loza Alexander. The song sat at #1 on the iTunes hip-hop charts, as of Oct. 15.
Truth and Accuracy
We are committed to truth and accuracy in all of our journalism. Read our editorial standards.
Conversation