News
Cuomo Slaps CNN With $125 Million Demand Alleging His 'Journalistic Integrity' Was 'Unjustifiably Smeared'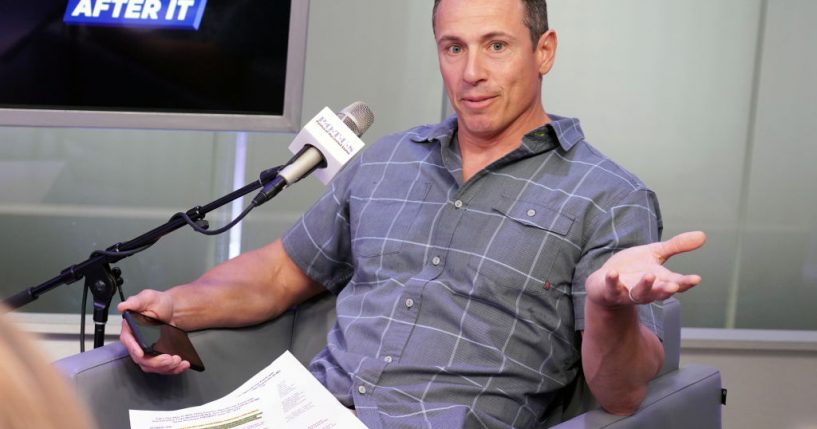 Former CNN host Chris Cuomo is demanding a hefty sum from the network over its decision to fire him.
In a legal filing obtained by Deadline, Cuomo's attorneys allege, "As a result of Turner's indefensible choice to unceremoniously fire him, Cuomo has been damaged in countless ways."
"Cuomo has had his journalistic integrity unjustifiably smeared, making it difficult if not impossible for Cuomo to find similar work in the future and damaging him in amounts exceeding $125 million, which includes not only the remaining salary owed under the Agreement, but future wages lost as a result of CNN's efforts to destroy his reputation in violation of the Agreement," the filing continued. "Cuomo now seeks to recover the full measure of his damages against Turner and CNN."
Advertisement - story continues below
The filing says $15 million of that sum is to make up for what Cuomo's attorneys claim was owed to him under the remainder of his contract when he was fired. The other $110 million is for "consequential damages."
In Dec. 2021, CNN announced it suspended Cuomo after new details came to light about the extent of his involvement in helping former New York Gov. Andrew Cuomo, his brother, respond to allegations of sexual harassment.
It later said it fired Cuomo after it retained a law firm to review information about his involvement in his brother's defense.
Chris Cuomo's lawyer, Bryan Freedman, told Deadline on Wednesday, "It should by now be obvious that Chris Cuomo did not lie to CNN about helping his brother."
Advertisement - story continues below
"In fact, as the limited information released from WarnerMedia's investigation makes clear, CNN's highest-level executives not only knew about Chris's involvement in helping his brother but also actively assisted the Governor, both through Chris and directly themselves…As CNN has admitted, network standards were changed in a calculated decision to boost ratings. When those practices were called into question, Chris was made the scapegoat," he claimed.
The arbitration filing also claims that there was a "complete failure by Zucker to abide by the terms of the Agreement by failing to instruct CNN employees not to disparage Cuomo." Specifically, he claims that CNN hosts Jake Tapper, Don Lemon, and Brian Stelter disparaged their former colleague.
Politico reports that during the network's investigation of Chris Cuomo, his legal team "raised issues about" a relationship between then-CNN president Jeff Zucker and Allison Gollust, who was a chief marketing officer for the network.
Zucker and Gollust resigned earlier this year, citing their relationship, which violated CNN's policy.
After Zucker's resignation, Stelter claimed Chris Cuomo was "trying to burn the place down."
Truth and Accuracy
We are committed to truth and accuracy in all of our journalism. Read our editorial standards.
Comment Down Below
Conversation