'Very Skeptical': Gov. Cuomo Slaps Down Confidence in FDA, CDC Approval of a COVID-19 Vaccine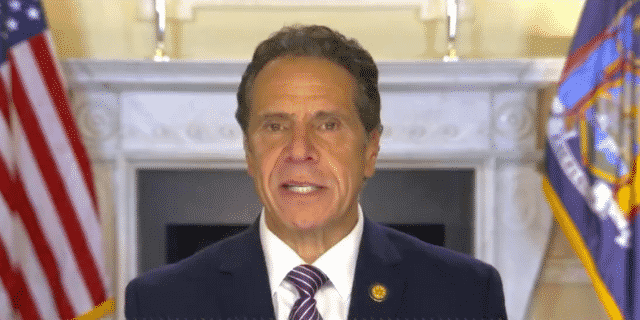 New York Gov. Andrew Cuomo (D) is not very confident in the Food and Drug Administration (FDA) and U.S. Centers for Disease Control and Prevention (CDC) when it comes to the approval of a COVID-19 vaccine.
Cuomo spoke on "Good Morning America" Monday where he said the American people should be "very skeptical" in the approval process of a coronavirus vaccine by the FDA.
"How confident am I?" Cuomo said, adding, "I'm not that confident, but my opinion doesn't matter."
He continued, "You're going to say to the American people now, 'Here's a vaccine, it was new, it was done quickly, but trust this federal administration and their health administration that it's safe, and we're not 100% sure of the consequences,' I think it's going to be a very skeptical American pubic about taking the vaccine, and they should be."
See Cuomo's comments below:
"I believe all across the country you're going to need someone other than this FDA and this CDC saying it's safe." @NYGovCuomo speaks on New York's plan to administer the vaccine. https://t.co/pg2I4cO6Uk pic.twitter.com/YdQV4ESdpc

— Good Morning America (@GMA) October 19, 2020
Asked by ABC's George Stephanopoulos what it will take to "convince" the governor that a vaccine is safe, effective and should be distributed, Cuomo responded by laying out New York's plan.
He noted that New York will put together a group of their own doctors and medical experts to review the vaccine "and if they say it's safe then I'll go to the people of New York and I will say, 'It's safe.'"
"I believe, all across the country, you're going to need someone other than this FDA and this CDC saying it's safe," Cuomo added.
There are more than 8.1 million reported coronavirus cases in the U.S. and over 219,000 deaths due to the virus. There has been a 30% increase in COVID-19 cases over the past week compared to the two weeks prior, with an average of 56,615 cases per day, according to The New York Times.