De Blasio: NYC Will Sever All Contracts With the Trump Organization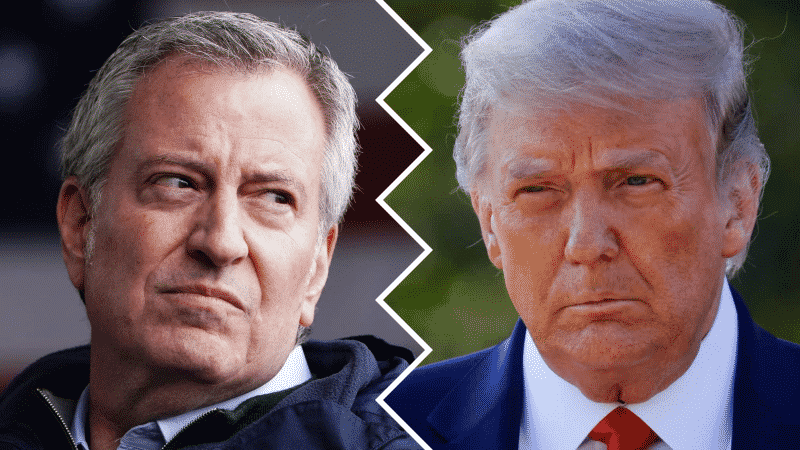 New York City Mayor Bill de Blasio (D) is making it clear where the city stands with the Trump Organization following last week's riot at the U.S. Capitol.
During Wednesday's interview on MSNBC, de Blasio announced, "The City of New York is severing all contracts with the Trump Organization."
De Blasio stated that if the leadership of a company is engaged in "criminal activity" then the city has the right to end a contract, referring to the violence that broke out in the nation's capital.
He continued, "Inciting an insurrection against the United States government clearly constitutes criminal activity. The City of New York will no longer have anything to do with the Trump Organization."
Watch de Blasio's interview below:
BREAKING: NYC Mayor de Blasio announces on @Morning_Joe that New York City is severing all contracts with the Trump Organization. pic.twitter.com/7IhoaPWKaG

— MSNBC (@MSNBC) January 13, 2021
De Blasio expects legal challenges, but said, "We're on strong legal ground."
The Trump Organization has contracts for four sites in the city. As The New York Times reports, those contracts are "two ice-skating rinks at Central Park, the Central Park Carousel and the Trump Golf Links at Ferry Point."
The PGA of America stripped Trump National Golf Club in Bedminster, New Jersey, of the 2022 PGA Championship following the U.S. Capitol violence.
"It has become clear that conducting the PGA Championship at Trump Bedminster would be detrimental to the PGA of America brand and would put at risk the PGA's ability to deliver our many programs and sustain the longevity of our mission, PGA of America President Jim Richerson said.
In the aftermath of the riot last week at the U.S. Capitol, Trump is being faced with calls for his removal. The House of Representatives is expected to vote on an article of impeachment against Trump on Wednesday, charging him with "incitement of insurrection."
Trump has suggested that the speech he gave in Washington, D.C., before protesters stormed the U.S. Capitol, was "totally appropriate." He also called the impeachment effort "absolutely ridiculous."