News
Dems Pen Letter With 'Urgent Concern' Ahead of Biden's State of the Union Address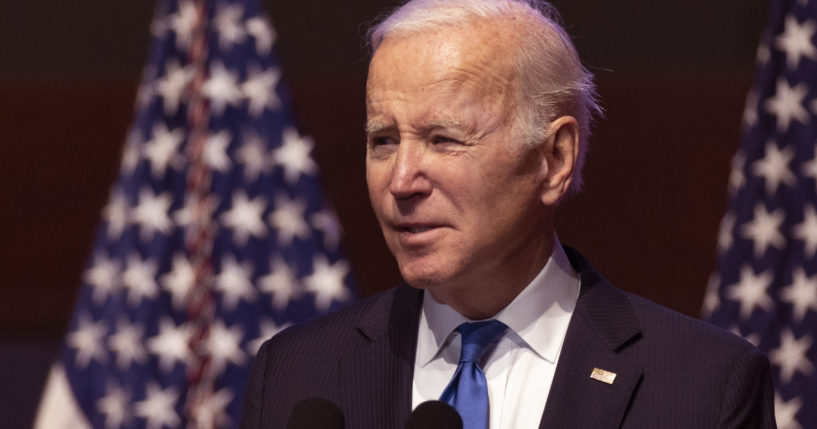 House Democrats wrote a letter ahead of President Joe Biden's State of the Union address, expressing concerns with safety.
The lawmakers addressed the letter to congressional leadership on Wednesday.
"We write with urgent concern for the safety and security of the President, other dignitaries, and guests at the upcoming State of the Union Address. The GOP House Majority's new rules have made the safety and security of the House Chamber, the very seat of American Democracy, at risk to infiltration and violence with reckless changes to necessary preventative measures," the letter states.
Advertisement - story continues below
The lawmakers continued, "As both of our chambers come together to hear a message from the President on the state of our Union, we are concerned for the safety and security of those present."
The letter goes on to mention a series of incidents that suggest there could potentially be violence.
"We urgently request information on what steps you are taking, in coordination with the House and Senate Sergeant at Arms, Secret Service, and other federal agencies to protect the President, Vice President, the diplomatic corps, Cabinet Secretaries, Supreme Court Justices, Senators, Representatives, and their guests ahead of the State of the Union address on February 7, 2023," the lawmakers state.
They added, "Any attack on this gathering would threaten our democracy and undermine the functionality of the entire federal government. We are amenable to receiving a closed-door briefing on the security plan such that the contents discussed are not available to those who would wish to do State of the Union attendees harm."
Advertisement - story continues below
Read the letter below:
Rep. Jared Huffman sending a letter to congressional leadership raising concerns about security at the State of the Union and asking for info on the steps being taken.

First reported by @NBCNews pic.twitter.com/R1pAikJy5O

— Andrew Solender (@AndrewSolender) February 1, 2023
Should they be concerned?
The president is reportedly expected to speak on the war in Ukraine, his agenda for the economy and the coronavirus pandemic.  
Among the guests invited to the address include the parents of Tyre Nichols.
Nichols was a 29-year-old man who died after being beaten by police in Memphis.
Advertisement - story continues below
First Lady Jill Biden announced she would be inviting guests, including Ukrainian Ambassador to the U.S. Oksana Markarova, Facebook whistleblower Frances Haugen, and Intel CEO Pat Gelsinger.
"Each of these individuals, with their resilience, innovation, service, and courage, were chosen by the White House because they represent policies or themes to be addressed by the President in his speech," the White House said.
Truth and Accuracy
We are committed to truth and accuracy in all of our journalism. Read our editorial standards.
Comment Down Below
Conversation