News
Documentary About AOC and Others Advocating for Green New Deal Bombs at the Box Office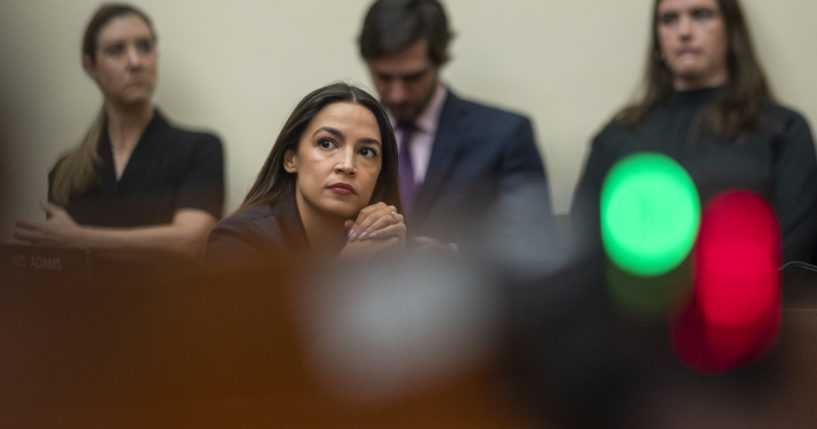 A documentary about Rep. Alexandria Ocasio-Cortez (D-N.Y.) and others advocating for the Green New Deal performed poorly at the box office.
Data from Box Office Mojo shows the film titled, "To the End," raked in under $10,000 from the theaters.
Box Office Mojo's description of the film states, "Stopping the climate crisis is a question of political courage, and the clock is ticking. Over three years of turbulence and crisis, four young women fight for a Green New Deal, and ignite a historic shift in U.S. climate politics."
Advertisement - story continues below
Watch the trailer for the film below:
Director Rachel Lears spoke with Deadline about its premiere at Sudance last January.
"When the film premiered at Sundance, it was right after [Democratic] Senator Joe Manchin killed the Build Back Better bill. And there was at that point no particular prospect of major climate legislation passing," Lears said in October.
Advertisement - story continues below
She added, "But as the gears continued churning for a few months, they did reach a deal in July and we knew right away we've got to reedit the film, we've got to shoot what we can to end the story this way."
According to Lears, production "changed the ending."
Would you watch the film?
The director explained, "The film now ends with historic legislation passing and our protagonists reflecting on this. And it really shows how their work that we see in the film leads to what happens. What they've done is to make politically impossible things become possible."
President Joe Biden signed the Inflation Reduction Act of 2022 into law in August, allowing for an increase in funding for green energy and other ways to combat climate change.
"The film was inspiring to me and to many people who saw it, even in the previous cut, because our protagonists are so determined and motivated in their work," Lears said.
Advertisement - story continues below
She continued, "But it's even more inspiring now when you see that their work has resulted in historic material change."
Truth and Accuracy
We are committed to truth and accuracy in all of our journalism. Read our editorial standards.
Comment Down Below
Conversation