News
DOJ Was Ready to Get Search Warrant if Biden Did Not Consent to Search: Report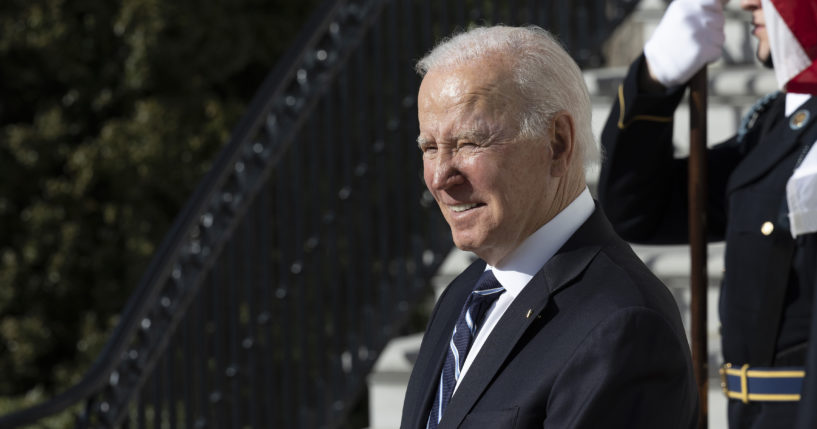 The Department of Justice was planning on taking action if President Joe Biden did not cooperate with a search of his Delaware home, according to a report.
Sources familiar with the matter told CNN the FBI's search of Biden's home for classified documents was a result of conversations between the Justice Department and the president's attorneys about when and how the search would be done.
The Justice Department ultimately came to the decision the agency would conduct the latest search and any other searches after Biden's team conducted the initial searches, as CNN noted.
Advertisement - story continues below
The outlet then reported federal investigators were ready to get a warrant if Biden had not consented to the search, citing several sources.
Still, the department never suggested a warrant during recent conversations, a law enforcement source explained to CNN.
"You want to have people looking at things, know what to look for. Attorneys don't collect evidence – that would be FBI. Whoever's getting this info would have to have clearance," one source familiar with the investigation said to the outlet, alluding to previous searches conducted by Biden's lawyers.
Biden's attorney, Bob Bauer, issued a statement over the weekend claiming the White House and his legal team expressed approval of the FBI's search.
Advertisement - story continues below
According to Bauer, they "offered to provide prompt access to his home to allow DOJ to conduct a search of the entire premises for potential vice-presidential records and potential classified material."
Biden is still receiving criticism for his handling of the matter.
Should Biden receive credit for cooperating with the search?
A CNN poll released Wednesday found only roughly 18% of Americans believe Biden is "blameless" when it comes to the handling of the documents.
An overwhelming 81% say he has at least "done something unethical," the outlet reported.
Additionally, the poll discovered more than 8 in 10 Americans are supportive of the appointment of a special counsel to investigate the documents that were discovered.
Advertisement - story continues below
The president is even receiving criticism from some in the media.
Politico senior media writer Jack Schafer published an op-ed titled, "Sloppy Joe," as IJR reported.
Schafer argued "Biden would be cashiered from almost any job in the private sector had he treated privileged documents so cavalierly."
Democrats also appear to be struggling with Biden's actions.
Advertisement - story continues below
Sen. Mark Kelly (D-Ariz.) said, "I don't think … any classified document should be at somebody's house."
Senate Judiciary Chair Dick Durbin (D-Ill.) claimed the White House's handling of the documents was in "sharp contrast" to how Congress would approach them.
Truth and Accuracy
We are committed to truth and accuracy in all of our journalism. Read our editorial standards.
Comment Down Below
Conversation