News
Politico Writer Unveils 2-Word Nickname for Biden Amid Document Discoveries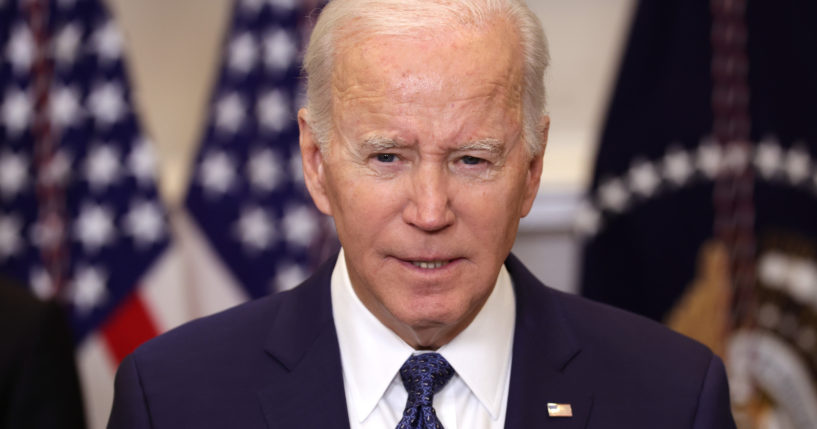 A writer for Politico has a new name for President Joe Biden amid the discovery of classified documents in his office and home.
Politico senior media writer Jack Schafer published an op-ed titled, "Sloppy Joe."
Opening the piece, Schafer wrote, "The American government flows on a chugging river of paperwork, so it's not surprising a trickle of Very Important Classified Documents came to rest improperly in a locked closet at the Penn Biden Center for Diplomacy and Global Engagement, a think tank where Joe Biden had maintained an office."
Advertisement - story continues below
He added, "It's no excuse, but who among us has not disobeyed — either willfully or accidentally — some important legal or ethical directive?"
Schafer acknowledged Biden is human, but shared his sympathy for him began to fade after more classified documents were discovered in the garage of his home in Delaware.
Suggesting Biden should have handled it better, Schafer wrote, "Classified information was served to him in such steady, abundant portions during his years of office that he could have been fattened and put to market in nine months had he eaten them instead of read them."
According to the writer, his patience "popped" when a third and fourth batch of documents came to the surface.
Advertisement - story continues below
"Biden would be cashiered from almost any job in the private sector had he treated privileged documents so cavalierly," Schafer argued.
He then declared the president "a sloppy Joe."
The piece pointed out Biden is receiving credit for cooperating with officials when it comes to the documents.
"But why give Biden cover because he's acknowledging he's in the wrong and is helping the cops instead of fighting them?" Schafer asked.
He suggested "Biden's purported violations represent extreme negligence."
Advertisement - story continues below
Schafer even gave former President Donald Trump credit for being "forthright about his mishandling of documents."
The article goes on to pose a series of questions about how the Biden administration was supposed to be different and "mark the return of grown-ups and professionalism to the White House."
Alluding to Biden's political past, Schafer wrote, "Sloppiness has been Biden's signature move for as long as he's practiced politics."
Taking aim at the series of Biden's recent gaffes, Schafer suggested the president has "grown hotter and gassier, indicating an inability to edit or discipline himself."
Advertisement - story continues below
Toward the end of the piece, Schafer points out the White House's clean-up crew will end up rescuing him from the "catastrophe."
Concluding the article, Schafer declared, "He's always been sloppy Joe, this logic goes, he will always be sloppy Joe. What did you expect?"
It appears even more classified documents are being discovered after it was reported that former Vice President Mike Pence informed Congress of documents discovered at his home.
Truth and Accuracy
We are committed to truth and accuracy in all of our journalism. Read our editorial standards.
Comment Down Below
Conversation