News
DOJ Uncovers Alleged Fraud Related to Billions in COVID Relief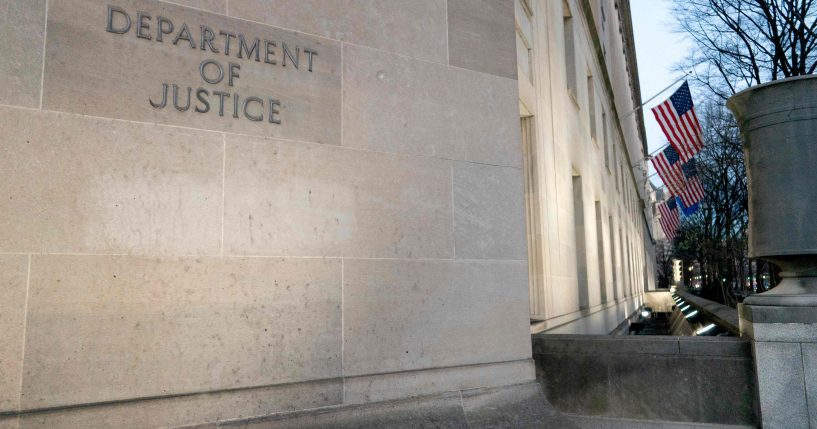 The Department of Justice reported the agency uncovered alleged fraud related to more than $8 billion in COVID-19 aid.
In response to the discovery, the department announced Associate Deputy Attorney General Kevin Chambers will serve as the Director for COVID-19 Fraud Enforcement.
Attorney General Merrick B. Garland said the department is "committed to using every available federal tool — including criminal, civil, and administrative actions — to combat and prevent COVID-19 related fraud."
Advertisement - story continues below
He added, "We will continue to hold accountable those who seek to exploit the pandemic for personal gain, to protect vulnerable populations, and to safeguard the integrity of taxpayer-funded programs."
Justice Department Announces Director for COVID-19 Fraud Enforcement

Criminal and Civil Enforcement Actions Alleging Fraud Related to Over $7 Billion in Pandemic Reliefhttps://t.co/l33lIjOi8r pic.twitter.com/fS0QzE9TNg

— Justice Department (@TheJusticeDept) March 10, 2022
Chambers issued a statement, saying he is looking "forward to this new role and to supporting the excellent work of the department's prosecutors and trial attorneys since the very beginning of the pandemic."
He continued, "We are receiving an extraordinary amount of data from our state workforce agency partners. This data holds the key to identifying and prosecuting certain types of fraud, including unemployment insurance fraud. Our Strike Teams will enhance the department's existing efforts and will include analysts and data scientists to review data, agents to investigate the cases, and prosecutors and trial attorneys to bring charges and try the cases. Again, this is on top of the great work our folks in the field are already doing."
Advertisement - story continues below
According to the agency, efforts to combat fraud related to COVID-19 relief have extended to investigations involving the Paycheck Protection Program (PPP), Economic Injury Disaster Loan (EIDL) program, Unemployment Insurance (UI) programs, and COVID-19 health care fraud enforcement.
The efforts to date have "resulted in criminal charges against more than 1,000 defendants with alleged losses exceeding $1.1 billion," as the department reported.
Additionally, the department seized over $1 billion in Economic Injury Disaster Loan proceeds and conducted over 240 civil investigations into more than 1,800 individuals and entities for alleged misconduct related to more than $6 billion in relief funds.
Truth and Accuracy
We are committed to truth and accuracy in all of our journalism. Read our editorial standards.
Comment Down Below
Conversation