News
Dolly Parton Speaks Out About Potential Induction Into the Rock & Roll Hall of Fame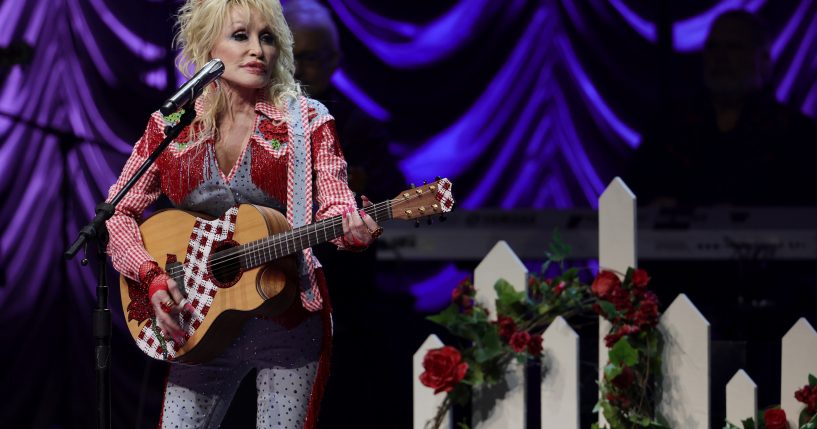 Country music star Dolly Parton shared whether she would accept the honor if she was inducted into the Rock & Roll Hall of Fame despite a previous statement saying she would not.
During an interview with NPR's Morning Edition, host Rachel Martin mentioned a previous quote from Parton, saying, "Even though I'm extremely flattered and grateful to be nominated, I don't feel I have earned that right. So I must respectfully bow out."
Noting Parton is still on the list of nominees, Martin continued, "People can still vote for you. Today is actually the last day of voting. The inductees are going to be announced next month."
Advertisement - story continues below
She asked Parton, "What do you do if, despite your objections, you're still inducted?"
Parton responded, "Well, I'll accept gracefully."
She continued, "I will just say thanks, and I will accept it because the fans vote. But when I said that, it was always my belief that the Rock & Roll Hall of Fame was for the people in rock music. And I have found out lately that it's not necessarily that. "
Parton told Martin if "they can't go there to be recognized, where do they go? So I just felt like that it was – I would be taking away from someone that maybe deserved it, and certainly more than me, 'cause I never considered myself a rock artist. But obviously, there's more to it than that."
Advertisement - story continues below
Listen to the interview below:
The Rock & Roll Hall of Fame Foundation said in a statement obtained by USA TODAY Parton's "nomination, along with the other 16 artists for the class of 2022, was sent out earlier this month to our 1,200 general ballot voters, the majority of whom are artists themselves, for consideration for induction at our ceremony."
The statement continues, "We are in awe of Dolly's brilliant talent and pioneering spirit and are proud to have nominated her for induction into the Rock and Roll Hall of Fame."
Truth and Accuracy
We are committed to truth and accuracy in all of our journalism. Read our editorial standards.
Comment Down Below
Conversation