News
Doocy Asks if People 'Just' Do Not Want to Work for Harris 'Anymore' Amid Flurry of Departures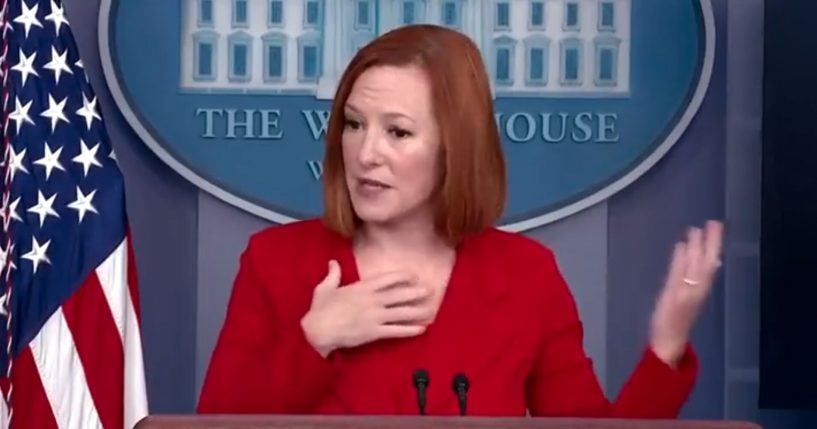 White House Press Secretary Jen Psaki insists that the decision of top aides to Vice President Kamala Harris to leave her office is "natural" and not part of a staffing shakeup to address "bad headlines."
Fox News' Peter Doocy on Thursday noted that several aides announced they would soon be leaving Harris' office. He asked, "Is the vice president not satisfied with the staffing that she has had so far, or do people just not want to work for her anymore?"
Psaki responded by saying it is "exciting and rewarding" to work on a campaign in the White House during a president's first year in office, but it is also "grueling and exhausting."
Advertisement - story continues below
She added, "It's natural for staffers who have thrown their heart and soul into a job to be ready to move on to a new challenge after a few years."
Doocy pressed, "So this is not a case about bad headlines about the vice president and the decision being made to shape up the staff to fix an image issue?"
Psaki pointed out that Sanders worked on Biden's campaign and argued that it is "only natural after a couple of years to be ready for something new."
Watch the video below:
Advertisement - story continues below
DOOCY: "Is the Vice President not satisfied with the staffing that she has had so far, or do people just not want to work for her anymore?"

PSAKI: "It's natural for staffers who have thrown their heart and soul into a job to be ready to move on to a new challenge." pic.twitter.com/5AFFMRhyWA

— Townhall.com (@townhallcom) December 2, 2021
On Wednesday, Politico reported that Symone Sanders, a senior adviser and chief spokesperson for Harris, is expected to leave her position at the end of the year.
In a note to staff, Sanders wrote, "I'm so grateful to the VP for her vote of confidence from the very beginning and the opportunity to see what can be unburdened by what has been."
"I'm grateful for [Harris chief of staff] Tina [Flournoy] and her leadership and her confidence as well. Every day, I arrived to the White House complex knowing our work made a tangible difference for Americans. I am immensely grateful and will miss working for her and with all of you," she added.
The Washington Post reported that the director of press operations and the deputy director of the Office of Public Engagement and Intergovernmental Affairs for Harris are expected to leave their positions as well.
Advertisement - story continues below
In November, Harris' communications director Ashley Etienne announced her resignation, as IJR reported.
Truth and Accuracy
We are committed to truth and accuracy in all of our journalism. Read our editorial standards.
Comment Down Below
Conversation