News
Elon Musk Praises Netflix's Latest Move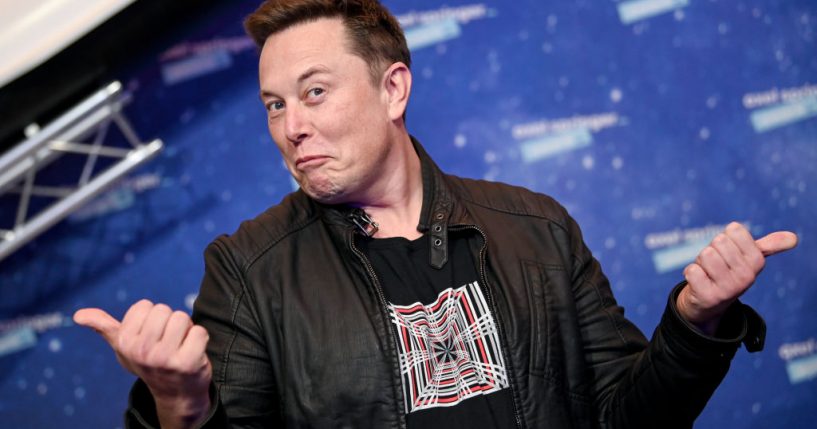 Tesla CEO Elon Musk praised Netflix after the streaming company pushed back against employees who took issue with its content.
A twitter user linked to an article by The Wall Street Journal, saying, "[Netflix] Inc. has a new message for its employees: Be prepared to work on content you may not agree with. And if you don't like that, you can quit. — [Elon Musk] seems to be having an impact beyond [Twitter]."
Musk responded, "Good move by [Netflix]."
Advertisement - story continues below
Good move by @netflix

— Elon Musk (@elonmusk) May 15, 2022
Netflix updated the company culture guidelines, including a section for "artistic expression."
"Entertaining the world is an amazing opportunity and also a challenge because viewers have very different tastes and points of view," the company said.
It continued, "So we offer a wide variety of TV shows and movies, some of which can be provocative. To help members make informed choices about what to watch, we offer ratings, content warnings and easy to use parental controls."
Advertisement - story continues below
Netflix acknowledged "not everyone will like—or agree with—everything on our service."
The company explained, "While every title is different, we approach them based on the same set of principles: we support the artistic expression of the creators we choose to work with; we program for a diversity of audiences and tastes; and we let viewers decide what's appropriate for them, versus having Netflix censor specific artists or voices."
Is this a good move by Netflix?
Concluding the section, Netflix stated, "As employees we support the principle that Netflix offers a diversity of stories, even if we find some titles counter to our own personal values."
The statement goes on, "Depending on your role, you may need to work on titles you perceive to be harmful. If you'd find it hard to support our content breadth, Netflix may not be the best place for you."
In October 2021, Netflix employees staged a walkout over the controversial Dave Chappelle special.
Advertisement - story continues below
"Dave Chappelle doesn't get to suck the joy out of this moment. This is a moment where we are coming together in a unified effort," activist Ashlee Marie Preston said during a rally.
She added, "This is a moment where we understand that it's one for all and all for one and we won't stop until justice is brought."
The workers said the special is transphobic and called on Netflix to release more "intersectional" content, as CBS News reported.
Truth and Accuracy
We are committed to truth and accuracy in all of our journalism. Read our editorial standards.
Comment Down Below
Conversation