News
'Super Bad Feeling': Elon Musk Reportedly Wants to Cut 10 Percent of Tesla Staff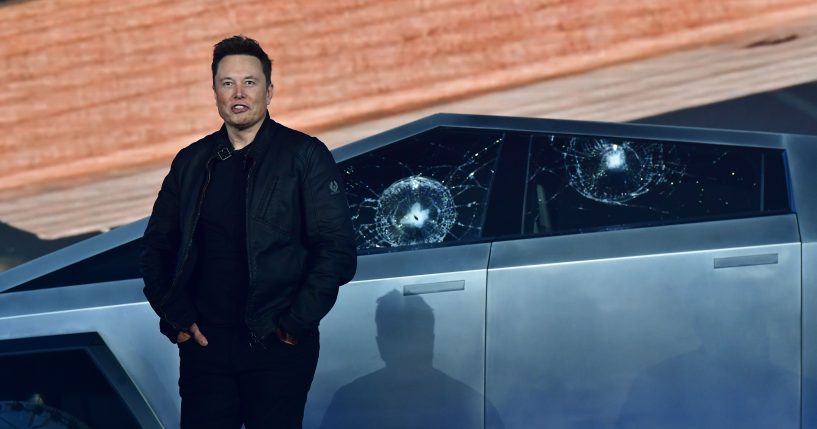 Tesla CEO Elon Musk wants to make cuts to the company's staff, according to a report.
Reuters reported Musk has a "super bad feeling" about the economy and needs to cut roughly 10% of the staff, citing an email to executives.
The email was sent on Thursday titled, "Pause all hiring worldwide."
Advertisement - story continues below
The message comes just days after Musk demanded all Tesla employees return to in-person work or leave.
"Anyone who wishes to do remote work must be in the office for a minimum (and I mean minimum) of 40 hours per week or depart Tesla. This is less than we ask of factory workers," Musk wrote in leaked emails sent to Tesla's executive staff.
Musk explained the office must be the primary workplace for the employee where the other employees they interact with on a regular basis are based, "not a remote branch office unrelated to the job duties."
He continued, "If you don't show up, we will assume you have resigned."
Advertisement - story continues below
Musk appeared to confirm the news on Twitter.
A user asked Musk, "Hey elon a lot of people are talking about this leaked email, any additional comment to people who think coming into work is an antiquated concept?"
He responded, "They should pretend to work somewhere else."
They should pretend to work somewhere else

— Elon Musk (@elonmusk) June 1, 2022
CNN noted Musk's policy is at odds with Twitter, the other tech company he purchased.
Advertisement - story continues below
"Wherever you feel most productive and creative is where you will work and that includes working from home full-time forever," CEO Parag Agrawal wrote in a note to Twitter's employees in March.
Reuters reported Tesla shares fell nearly 5% on Friday in U.S. pre-market shares.
The outlet explained Musk's email "ordering a hiring freeze and staff cuts was the most direct and high-profile message of its kind from the head of an automaker."
The billionaire's outlook on the economy appears similar to those of executives including JPMorgan Chase (JPM) CEO Jamie Dimon and Goldman Sachs (GS) President John Waldron.
Advertisement - story continues below
Dimon said a "hurricane is right out there down the road coming our way," as CNN reported.
Truth and Accuracy
We are committed to truth and accuracy in all of our journalism. Read our editorial standards.
Comment Down Below
Conversation