News
Fake German Heiress Reportedly Granted Release: 'Extremely Gratified'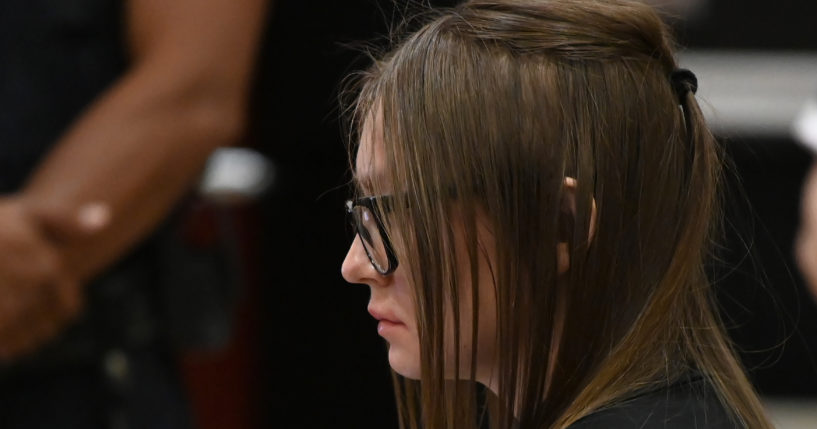 Anna "Delvey" Sorokin, a fake German heiress, has been granted release from federal jail, according to a report.
Sorokin's lawyer, Duncan Levin, told The Daily Beast, "We are extremely gratified by the court's decision today to release Anna Sorokin. The judge rightfully recognized that Anna is not a danger to the community."
He added, "While there are still a few hurdles to jump through on her release conditions, Anna is thrilled to be getting out so she can focus on appealing her wrongful conviction."
Advertisement - story continues below
The outlet noted a ruling obtained by The Daily Beast on Wednesday confirmed that Sorokin's release was granted.
However, she will be held to a "24-hour confinement at the provided residential address for the duration of her immigration proceedings" and must refrain from any social media "either directly or by a third party."
Levin also told the outlet Sorokin has not left the jail due to a "few hurdles left, like posting bond."
"Today" previously noted Sorokin was arrested in 2018 after she posed as a German heiress and swindled banks, hotels and several other individuals out of more than $200,000.
Advertisement - story continues below
She was convicted of attempted grand larceny, three counts of grand larceny and four counts of theft services.
Sorokin was then sentenced to four to 12 years in prison and in February 2021 was released on parole.
Should she have been released?
However, she was then taken into U.S. Immigration and Customs Enforcement custody for 17 months after overstaying her visa.
In 2022, Netflix released the show based on Sorokin called "Inventing Anna."
The Netflix description reads, "Audacious entrepreneur or con artist? A journalist chases down the story of Anna Delvey, who convinced New York's elite she was a German heiress."
Advertisement - story continues below
Watch the trailer below:
The show was created by Shonda Rhimes and stars Julia Garner, Anna Chlumsky and Arian Moayed.
Truth and Accuracy
We are committed to truth and accuracy in all of our journalism. Read our editorial standards.
Comment Down Below
Conversation