News
Florist Shares Why It Is Refusing Service for Republican Event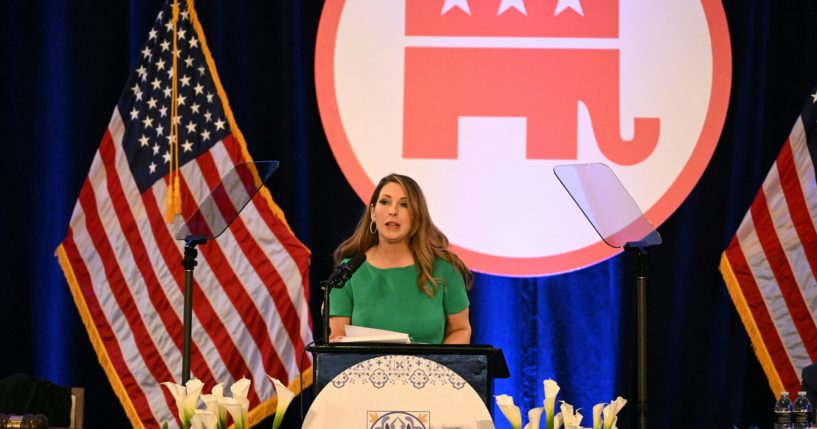 A florist will not be providing service for a Republican National Committee (RNC) fundraiser and is sharing the reasoning behind the company's decision.
FLWR Shop posted a message on Instagram along with a letter sent to the RNC, saying, "Our community has just lost seven people, including three young children, to yet another school shooting. At this moment I cannot ignore the work that the RNC has done to create this tragedy and so many others like it."
It continues, "The Republican Party not only refuses to enact change, but many members of the party have worked to pass legislation that makes this problem worse, like the recent changes to gun laws here in Tennessee."
Advertisement - story continues below
Concluding the letter, the florist wrote, "The Republican Party has wasted taxpayer money and precious legislative will on banning drag shows, rather than assault rifles that are being used to murder children in their classrooms."
The caption of the post states, "If you've been here a while you know that I don't tend to shy away from using this platform to speak my mind. Many people view it as me linking my personal politics and my business. But I have always kept a hard line that few notice."
It goes on, "When I speak up it's always to advocate for human rights. I've been loud about protecting Black lives, the illness of racism in our country, and in defense of trans people. These things should not be considered political in my opinion."
🌸THIS. IS #FlowerPower #FLWRshopNashAreHeroes
Way to go, way to bloom, FLWRshop.#BanAssaultWeapons pic.twitter.com/HvgQdlb9Bl

— Mare Lennon ☮️ (@Marelennon) April 13, 2023
Advertisement - story continues below
The letter comes after a shooter opened fire at the Covenant School in Nashville, killing three children and three adults.
The 28-year-old shooter was killed by law enforcement at the scene.
According to The New York Times, a motive has yet to be determined.
However, police say they are convinced the school and its church were targets, but not any single person.
The police said there was evidence showing the shooting had been planned for months.
Advertisement - story continues below
Republican 2024 presidential hopefuls are also heading to Indianapolis Friday for a National Rifle Association convention.
Truth and Accuracy
We are committed to truth and accuracy in all of our journalism. Read our editorial standards.
Comment Down Below
Conversation