News
Former NYT Editor Slams Paper Over Handling of Op-Ed: 'Threw Me in the Garbage'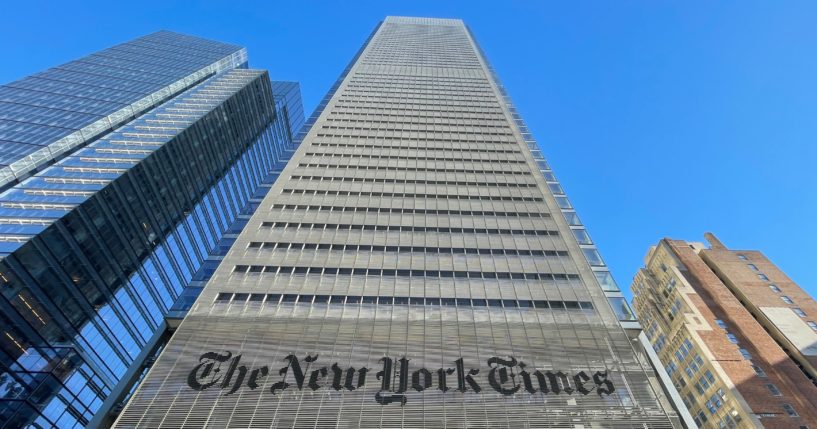 Former New York Times editor James Bennet is speaking out about his departure from the paper after receiving backlash for an op-ed that was published.
Politico reported in June 2020 Bennet resigned from the Times following an uproar over an op-ed penned by Sen. Tom Cotton (R-Ark.) titled "Send the Troops In."
The outlet noted the op-ed advocated for deploying the military for riots reacting to the death of George Floyd.
Advertisement - story continues below
Recently, Bennet spoke about the matter with Semafor co-founder Ben Smith.
According to Bennet, Times publisher A.G. Sulzberger "blew the opportunity to make clear that the New York Times doesn't exist just to tell progressives how progressives should view reality. That was a huge mistake and a missed opportunity for him to show real strength."
He added, "He still could have fired me."
Smith pointed out Bennet signed off on an editor's note saying the op-ed "fell short of our standards and should not have been published."
Advertisement - story continues below
Bennet told Smith his "regret is that editor's note. My mistake there was trying to mollify people."
The former editor argued the Times and its publisher "want to have it both ways."
He continued, "They want to have the applause and the welcome of the left, and now there's the problem on top of that that they've signed up so many new subscribers in the last few years and the expectation of those subscribers is that the Times will be Mother Jones on steroids."
Continuing to take aim at Sulzberger, Bennet explained, "When push came to shove at the end, he set me on fire and threw me in the garbage and used my reverence for the institution against me."
Bennet said this is "why I was so bewildered for so long after I had what felt like all my colleagues treating me like an incompetent fascist."
Advertisement - story continues below
Smith reported that Bennet texted him a final note after the interview.
"One more thing that sometimes gets misreported: I never apologized for publishing the piece and still don't," Bennet said.
At the time of the resignation, Sulzberger issued a statement of his own.
"James is a journalist of enormous talent and integrity who believes deeply in the mission of The Times. He oversaw a significant transformation of the Opinion department, which broadened the range of voices we publish and pushed us into new formats like video, graphics and audio. I'm grateful for his many contributions," Sulzberger said.
Truth and Accuracy
We are committed to truth and accuracy in all of our journalism. Read our editorial standards.
Comment Down Below
Conversation