News
Former Trump Officials Discussed Efforts to Stop Him From Succeeding in 2022 and 2024: Report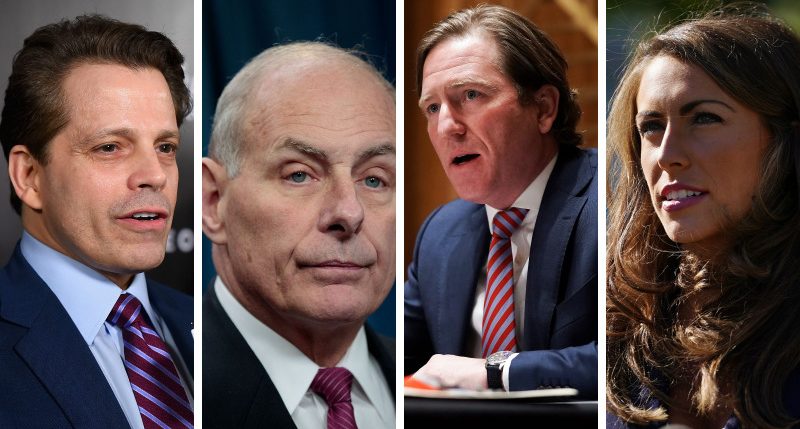 Former Trump administration officials participated in a call to come up with ways to stop him from succeeding in 2022 and 2024, according to a report.
Several of the participants told CNN that the only items agreed upon by the group were they are not "sure what their way forward should be" and acknowledged they are "way behind the efforts of former President Donald Trump and his allies to set the stage for 2022, 2024, and beyond."
Former White House chief of staff and retired Marine Gen. John Kelly explained to the outlet he was only able to "monitor" about 10 minutes of the call due to a prior commitment.
Advertisement - story continues below
Former Trump White House communications directors Alyssa Farah Griffin, Anthony Scaramucci, former Homeland Security and counterterrorism adviser to Vice President Pence Olivia Troye, former Department of Homeland Security official Elizabeth Neumann, and former Director of the Cybersecurity and Infrastructure Security Agency Chris Krebs were among the other participants, as CNN reports.
The outlet noted former White House press secretary Stephanie Grisham could not participate because she contracted COVID-19.
One participant told CNN, "We're still trying to figure out what it is" that the group wants to do, adding, "Outcomes are key."
Troye explained there was "something powerful about the fact that not everyone on this call was friends. Whatever history there has been, they put that aside."
Advertisement - story continues below
Former DHS Chief of Staff Miles Taylor helped lead the call. He said the participants were "overflowing with ideas" on how they can be most effective.
According to CNN, the group is considering holding another call this week.
In December, the former president told conservative talk show host Hugh Hewitt he will see what happens "right after the midterms."
He added, "I think we have a couple of people that are, would be very good, but it's, you know, very early. It's very, very early."
Trump suggested if he does not run his "base is going to be very angry."
Truth and Accuracy
We are committed to truth and accuracy in all of our journalism. Read our editorial standards.
Comment Down Below
Conversation