News
'You're In for a Rude Awakening': Gabrielle Union Slams Gov. Bill Lee for Tennessee Ban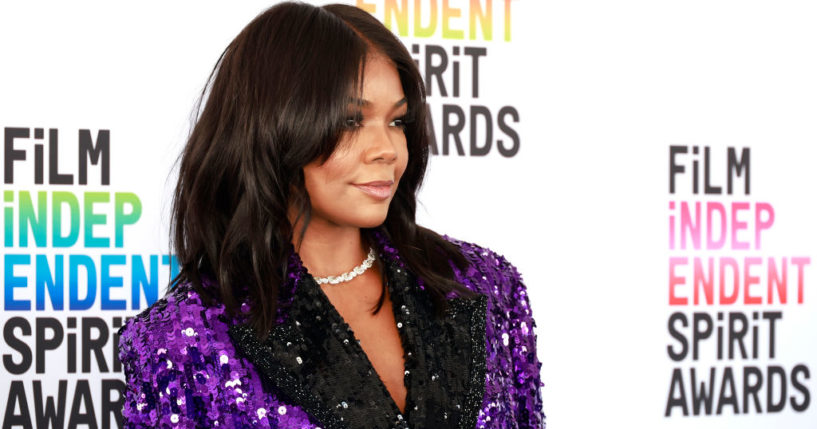 Actress Gabrielle Union fired back at Tennessee Gov. Bill Lee (R) for his ban which prevents minors from undergoing gender treatment procedures.
Union attended the 2023 Independent Spirit Awards on Saturday and condemned Lee for signing a law that "prohibits a healthcare provider from performing on a minor or administering to a minor a medical procedure if the performance or administration of the procedure is for the purpose of enabling a minor to identify with, or live as, a purported identity inconsistent with the minor's sex."
The ban will be effective on July 1, Fox News reports.
Advertisement - story continues below
"There is an army that rebukes you, that does not agree with you and that will not lie down while this fascist rule is instituted. And that's just one state," Union said, according to Fox News.
She also called out "several states" who have taken the same iniative and warned that "they will be met with resistance."
"People are not going to take this lying down. They're just not. So if you thought this was going to be a cakewalk, you're in for a rude awakening," she added.
Union is the stepmother of her husband, basketball player Dwayne Wade's 15-year-old transgender daughter, who now goes by the name Zaya. Both Union and Wade have openly supported Zaya's transition.
Advertisement - story continues below
Gabrielle Union hits Tennessee governor over ban on 'gender-affirming' care: 'Fascist' https://t.co/zjkgXvgCxQ

— Fox News (@FoxNews) March 8, 2023
In an interview with Buzzfeed in March 2022, Union spoke about why she supports Zaya's decision.
"It's important for us to live and love out loud. We didn't exactly understand why [supporting Zaya's trans identity] was a thing, because it's like, we love all our kids out loud. But it is a thing and a lot of people do need an example," she said.
Union stated that she makes it a point to be bold about "representation."
"So yeah, we're gonna post our family, we're going to live out loud, we're going to love out loud, and we're going to speak out loud and lead in however each situation calls for us to be leaders when things are not where they should be," she shared.
Truth and Accuracy
We are committed to truth and accuracy in all of our journalism. Read our editorial standards.
Comment Down Below
Conversation