News
Gohmert Suggests It 'Wasn't Just Right-Wing Extremists' Who Stormed the Capitol on Jan. 6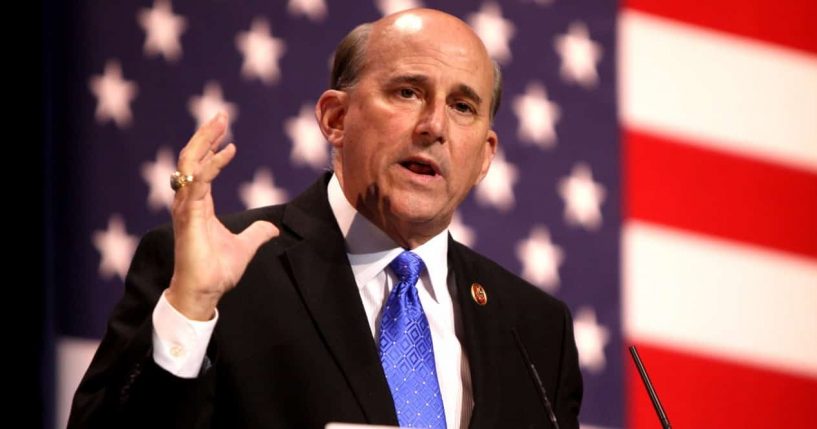 Rep. Louie Gohmert (R-Texas) is suggesting the insurrection at the U.S. Capitol on January 6 involved more than just "right-wing extremists."
During an event titled "For God & Country Patriot Roundup" on Saturday, Gohmert said that "it wasn't just right-wing extremists" who stormed the Capitol.
He also argued the United States has faced worse things, "Some of us think Pearl Harbor was the worst attack on democracy, some of us think 9/11 was the worst attack. … Some of us think that those things were worse attacks on democracy."
Advertisement - story continues below
See his comments below (starting at 31:30):
Last month, Gohmert made similar statements about the attack, as IJR previously reported.
"I just want the president to understand there have been things worse than people without any firearms coming into a building," Gohmert said on the House floor.
Advertisement - story continues below
He added, "When Pearl Harbor occurred… that was more of an attack on democracy than the protests of January 6. When 9/11 occurred, and I know it's been so long ago and a lot of people that have forgotten apparently about 9/11, 3,000 people killed, the Pentagon was hit, the two World Trade Centers were hit, thousands died."
Gohmert declared, "That was more of an attack on democracy."
The Justice Department said on May 6 around 440 defendants had been arrested for their role in the riot. Of the roughly 440 defendants, at least 175 defendants were indicted by grand juries.
According to CBS News, "More than 125 defendants have been charged with assaulting, resisting or impeding officers or employees, and at least 35 of those were charged with using a deadly or dangerous weapon."
During the attack, around 140 officers were assaulted.
Advertisement - story continues below
"More than 350 were charged with entering or remaining in a restricted building or grounds," CBS News reports.
Authorities said at least 60 alleged rioters are connected to extremist groups, including the Proud Boys, Oath Keepers, Three Percenters, Texas Freedom Force, and the conspiracy ideology QAnon, as CBS News reports.
Truth and Accuracy
We are committed to truth and accuracy in all of our journalism. Read our editorial standards.
Comment Down Below
Conversation