News
Whoopi Goldberg Calls for Royal Family to Apologize for Colonial Past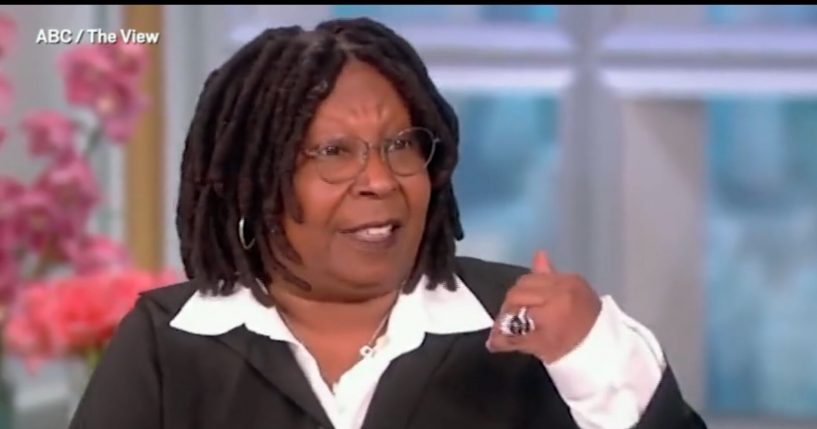 "The View" co-host Whoopi Goldberg believes that the British Royal Family should issue an apology for Britain's colonial past.
"We cannot ignore the fact that Britain ran ramshod over India for years," Goldberg said Thursday. "Let us not forget, when we talk about what needs to happen, all the folks that need to apologize."
She continued, "Listen, this is not new. I suspect Charles, when he was in Barbados, had some idea because he went on and apologized as he was releasing the hold that Britain has."
Advertisement - story continues below
"So perhaps somebody is listening, and it's the new group of folks – I don't know if it's Charles, William, but one of them is supposed to be the person," the co-host added.
Watch the video below:
Whoopi Goldberg has called on the Royal Family to apologise for slavery.

The actress blasted the UK's historic ties to the slave trade and the empire on The View.

"Britain ran ram shod over India for years." pic.twitter.com/2qsgcMsQ80

— talkRADIO (@talkRADIO) March 25, 2022
Goldberg's comments come shortly after Prince William said in a speech in Jamaica, "I strongly agree with my father, the Prince of Wales, who said in Barbados last year that the appalling atrocity of slavery forever stains our history. I want to express my profound sorrow. Slavery was abhorrent. And it should never have happened."
Advertisement - story continues below
"While the pain runs deep, Jamaica continues to forge its future with determination, courage, and fortitude," he added.
Finally, William said, "The strength and shared sense of purpose of the Jamaican people, represented in your flag and motto, celebrate an invincible spirit."
However, he faced criticism for his remarks for not explicitly apologizing for slavery.
Co-host Sunny Hostin responded to Golberg, saying, "The Brits rarely, especially the royals, rarely talk about their history of enslavement. They rarely talk about how they got their wealth off the backs of Black people."
Truth and Accuracy
We are committed to truth and accuracy in all of our journalism. Read our editorial standards.
Comment Down Below
Conversation