News
GOP Rep Calls Biden's Infrastructure Package 'A Five Lane Highway to Socialism'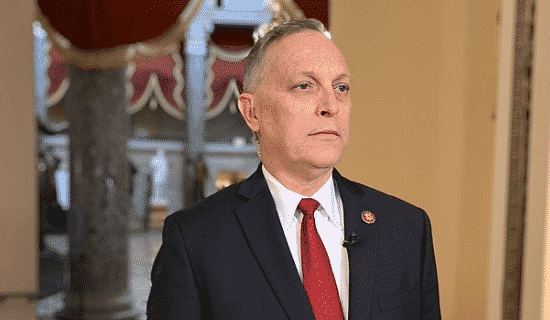 Rep. Andy Biggs (R-Ariz.) is railing against President Joe Biden's infrastructure plan, calling it a "five lane highway to socialism."
He tweeted on Tuesday, "Infrastructure to Democrats is a five lane highway to socialism."
Infrastructure to Democrats is a five lane highway to socialism.

— Rep Andy Biggs (@RepAndyBiggsAZ) June 29, 2021
Advertisement - story continues below
Biggs also said in a statement to Fox News Democrats "have interwoven the socialist policies of the Green New Deal into their infrastructure framework every step of the way."
He added, "When Americans think of infrastructure they think of roads, bridges, and airports. Not unrealistic climate goals that increase our dependence on communist China or social welfare programs that the Far Left deems 'human infrastructure.'"
Biden is adamant his infrastructure plan is something the American people "can be proud of," as IJR reported.
In an op-ed on Yahoo News published Monday evening, Biden wrote, "This deal is the largest long-term investment in our infrastructure in nearly a century. Economists of all stripes agree that it would create good jobs and dramatically strengthen our economy in the long run."
Advertisement - story continues below
He continued, "But the deal also represents much more. It is a signal to ourselves, and to the world, that American democracy can work and deliver for the people."
Biden also acknowledged "the bill is missing some critical initiatives on climate change that I proposed — initiatives I intend to pass in the reconciliation bill — the infrastructure deal nonetheless represents a crucial step forward in building our clean energy future."
The president announced on Thursday he struck a deal with a bipartisan group of senators on the $953 billion infrastructure package, as IJR reported.
He initially indicated he would not sign it unless it came with a reconciliation package. Biden later clarified his remarks in a statement.
"My comments also created the impression that I was issuing a veto threat on the very plan I had just agreed to, which was certainly not my intent," Biden said.
Truth and Accuracy
We are committed to truth and accuracy in all of our journalism. Read our editorial standards.
Comment Down Below
Conversation