News
'The Taliban Is Eating' Joe's 'Lunch': GOP Rep Shreds Biden for Sticking To Withdrawal Deadline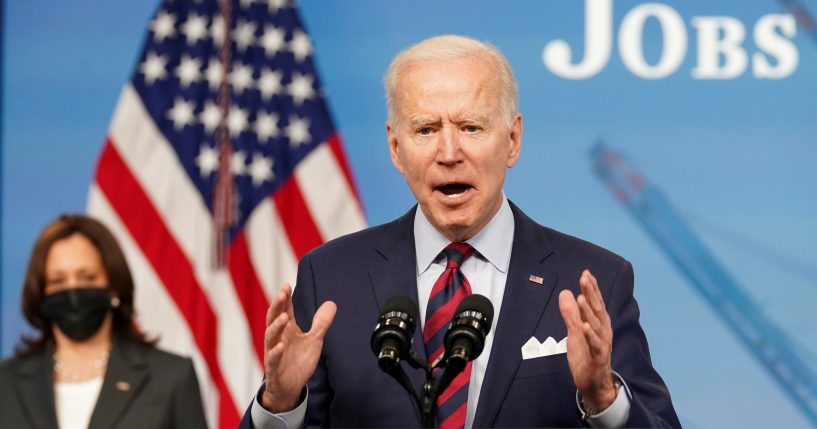 A Republican lawmaker is laying into President Joe Biden for his decision to stick to an Aug. 31 deadline to withdraw U.S. troops from Afghanistan.
In a statement to IJR on Tuesday, Rep. Byron Donalds (R-Fla.) said, "One thing is clear on Capitol Hill, members on both sides of the aisle agree that the Administration must extend the 8/31 deadline. The abysmal handling of the Afghanistan withdrawal has exposed this President's inability to lead our troops, conduct diplomacy, and keep Americans at home and abroad safe."
"We are the United States of America; we don't operate at the behest of terrorists. The Taliban is eating President Biden's lunch, and America's stature on the world stage diminished significantly," he added.
Advertisement - story continues below
The Florida Congressman's comments come after Biden decided not to extend the deadline for the withdrawal.
The president had been considering extending the deadline to ensure that the U.S. could evacuate Americans and Afghan allies, IJR reported.
However, the Taliban said that such an extension would be a "red line" and that "there would be consequences."
Taliban spokesperson Suhail Shaheen said, "If they are intent on continuing the occupation, it will provoke a reaction."
Advertisement - story continues below
While House Intelligence Committee Chairman Adam Schiff (D-Calif.) told reporters he does not believe the U.S. can complete its evacuations by the end of the month, White House Press Secretay Jen Psaki said the U.S. is "on pace" to finish its mission by Aug. 31.
She highlighted an earlier statement that said the U.S mission in Afghanistan "will end based on the achievement of our objectives."
Do you agree with Donalds?
The White House says that since Aug. 14, the U.S. has "evacuated and facilitated the evacuation of approximately 58,700 people."
Thousands are still hoping to leave the country.
Other Republicans have urged Biden to disregard the Taliban's warning and stay until Americans and Afghan allies are evacuated, as IJR reported.
Advertisement - story continues below
Sen. Ben Sasse (R-Neb.) said in a statement, "Damn the deadline. The American people are not going to surrender our fellow citizens to the Taliban. Americans want us to stay until we get our people out, and so do our allies. The Biden Administration needs to cut the Stockholm syndrome. There's absolutely no reason to trust the Taliban — they're violently blocking Americans and our Afghan partners from reaching the airport."
"Mr. President, tell the Taliban we're getting our people out however long it takes, and that we're perfectly willing to spill Taliban, al-Qaeda, and ISIS blood to do it," he added.
And Senate Minority Leader Mitch McConnell (R-Ky.) told Fox News, "The Taliban should not be allowed to tell us how long we are there to get our personnel out. That's our decision, not theirs."
Truth and Accuracy
We are committed to truth and accuracy in all of our journalism. Read our editorial standards.
Comment Down Below
Conversation