News
GOP Senators Attempting to Stop Biden From Forgiving Student Loan Debt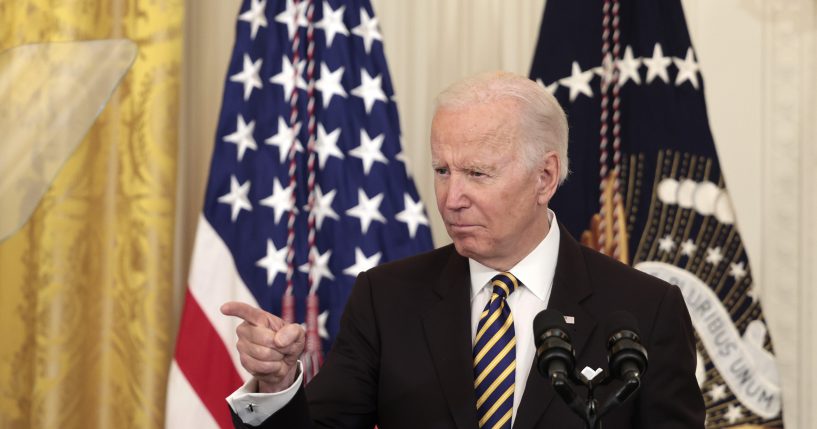 A group of Republican senators introduced a bill to stop President Joe Biden from forgiving student loan debt.
The Stop Reckless Student Loan Actions Act would end Biden's "untargeted, budget-busting suspension of repayments on qualifying federal student loans, following 24 months of non-payment and six executive actions extending the payment pause."
It would still allow Biden to "temporarily suspend repayment for low- and middle-income borrowers in future national emergencies and would prohibit the president from cancelling outstanding federal student loan obligations due to a national emergency."
Advertisement - story continues below
Sen. John Thune (R-S.D.) said in a statement, "As Americans continue to return to the workforce more than two years since the pandemic began, it is time for borrowers to resume repayment of student debt obligations."
He continued, "Taxpayers and working families should not be responsible for continuing to bear the costs associated with this suspension of repayment."
Sens. Richard Burr (R-N.C.), Mike Braun (R-Ind.), Bill Cassidy (R-La.), and Roger Marshall (R-Kan.) joined Thune in introducing the bill.
Just announced a common-sense bill w/ @SenatorBurr, @SenatorBraun, @SenBillCassidy, & @RogerMarshallMD to prevent Pres. Biden from suspending payments on federal student loans in perpetuity and continuing to cave to the demands of the far left.

— Senator John Thune (@SenJohnThune) April 27, 2022
Advertisement - story continues below
Burr argued "resuming student loan repayments is long overdue, especially in today's strong job market."
He added, "That's why I'm proud to work with my colleagues on this important bill, which will end the repayment moratorium that has exacerbated the existing moral hazard against borrowers and cost taxpayers an estimated $5 billion per month."
Braun questioned why Americans who do not have college degrees should be "forced to pick up the tab for college degrees in the name of pandemic relief."
Cassidy noted unemployment is "not at pandemic levels and a student loan repayment pause benefits those who are high income and able to pay their bills."
He continued, "The administration is spending without congressional approval. That should be considered unconstitutional."
Advertisement - story continues below
Marshall suggested the government needs to focus on "implementing a fiscal strategy that will address the unsustainable path we're on, not compound it."
The bill comes as it was reported that Biden "is seriously considering taking action to forgive student-loan debt on a large scale."
Earlier this month, Biden announced another extension of the pause on student loan payments until September.
Truth and Accuracy
We are committed to truth and accuracy in all of our journalism. Read our editorial standards.
Comment Down Below
Conversation