Graham Pressed on Whether Trump Deserves a 'Reprimand' for His Behavior After the Election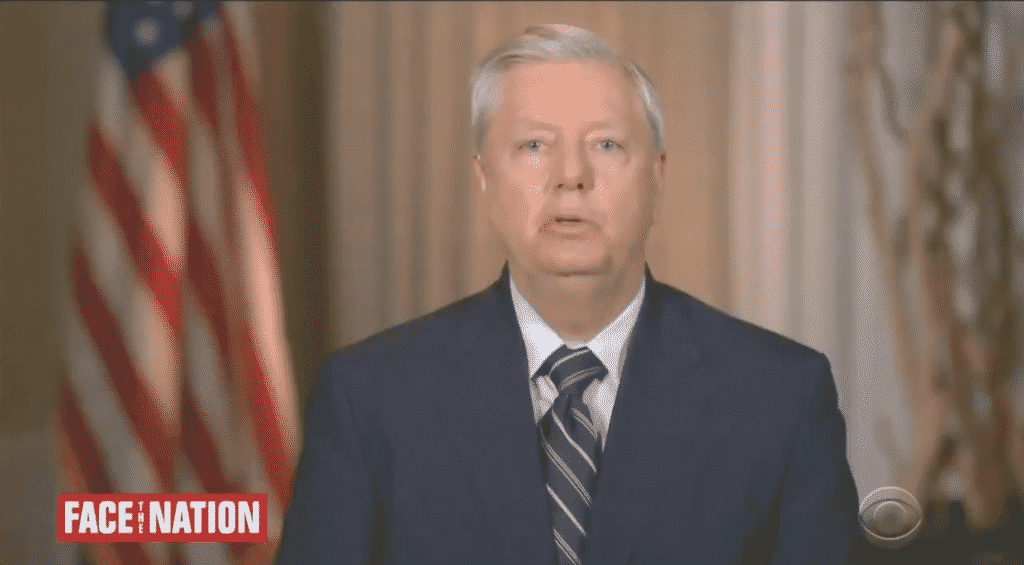 Sen. Lindsey Graham (R-S.C.) believes the Senate's impeachment trial of former President Donald Trump over allegations that he incited the riot at the U.S. Capitol on Jan. 6 is unconstitutional.
However, he previously leveled sharp criticism against Trump for his efforts to overturn the results of the election.
During an appearance on CBS' "Face The Nation" on Sunday, Graham was asked if he believes the president should get a "reprimand" for his actions.
"Well, I mean, he's going to have a place in history for all this," Graham responded. "But the point of the matter is that we're in Congress we're not prosecutors. Impeachment is never meant to be a prosecution. We don't do bill of attainders."
He continued, "I'm ready to move on. I'm ready to end the impeachment trial because I think it's blatantly unconstitutional. I'm ready to get on with trying to solve the nation's problems."
Graham also claimed that Trump is "the most popular figure in the Republican Party" and had a "consequential presidency." But he said the former president would "get his share of the blame in history" for the riot at the Capitol.
Watch the video below:
.@margbrennan asks @LindseyGraham if former President #Trump deserves any formal reprimand for actions related to the January 6th insurrection

"Well, I mean, he's going to have a place in history for all this," but says he's "ready to move on" from the #impeachment trial pic.twitter.com/UnoBM4FiA8

— Face The Nation (@FaceTheNation) February 7, 2021
The Senate is scheduled to hold a trial the week of Feb. 8 to determine whether or not to convict Trump on the charge of incitement of insurrection.
Democrats have charged that Trump incited the mob that stormed the Capitol on Jan. 6.
Republicans have argued the impeachment effort is unconstitutional as Trump has left office and warned it would further divide the country.
In a letter to Senate Majority Leader Chuck Schumer (D-N.Y.), Graham asked that the trial be dropped, "In your first act as Majority Leader, rather than begin the national healing that the country so desperately yearns for, you seek vengeance and political retaliation instead."
"We will be delaying indefinitely, if not forever, the healing of this great Nation if we do otherwise. Our obligation to the People we represent is clear. History will judge us harshly, as it should, if we do not rise to the occasion of this historic moment in our history," Graham added as he asked for the trial to be dropped.